BestDoc Blogs bring you expert insights and resources to enhance patient experience, optimize healthcare administration, and increase operational efficiency within healthcare organizations. Stay tuned for valuable content that will help you achieve higher patient satisfaction and drive operational improvements in the ever-evolving healthcare landscape.

7 Mins Reads | Author: Somya Rastogi
Published on: 21st Oct 2022

At this moment, the entire healthcare industry revolves around the patient as a core. In healthcare, consumerism is changing, the patients are demanding and expecting the same kind of treatment and quality as offered in other industries. Today the patient has become a more active and empowered consumer who is searching for answers across multiple sources of information and expects more participation from the hospital's end. Patients desire better services and want medical institutions to play a significant role in their quest for wellness. They want the information to be shared quickly and transparently, and they anticipate constant updates.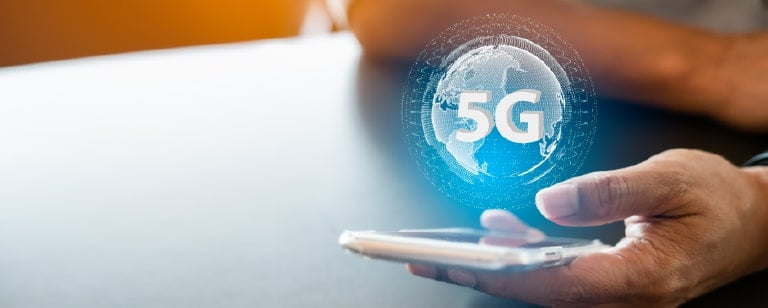 7 Mins Reads | Author: Sayan Nan
Published on: 17th Oct 2022

Over the past few years, the healthcare sector witnessed a multitude of new and exciting advancements. With 5G on the horizon, healthcare is set for a quantum leap forward.
The new cellular technology has the ability to revolutionize patient experience in healthcare and promises to open new avenues. 
As an emerging technology, there are many why, how, what, and other questions surrounding 5G.
This article will tackle these questions and provide a glimpse into how 5G will impact the healthcare sector.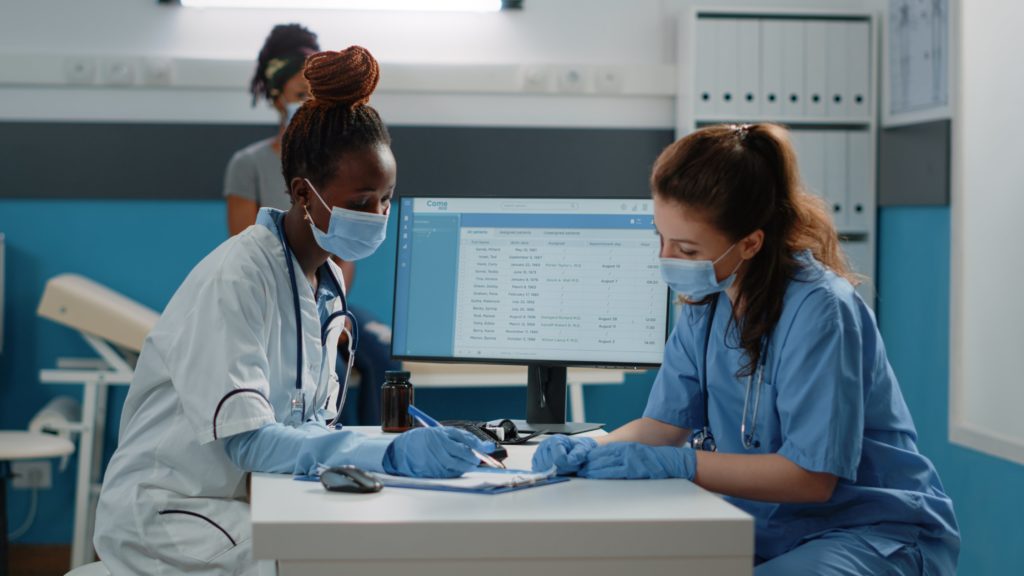 12 Mins Reads | Author: Sayan Nan
Published on: 9th Sep 2022

Healthcare burnout has long plagued providers and staff, particularly nurses, and has been a major source of concern for organizations. On top of that, the COVID-19 pandemic has aggravated the situation.
In this article, we examine burnout: the factors that contribute to it, how widespread it scales, how it affects nurses and other healthcare workers, its negative impact on the business of healthcare organizations, and how technology can help avoid it.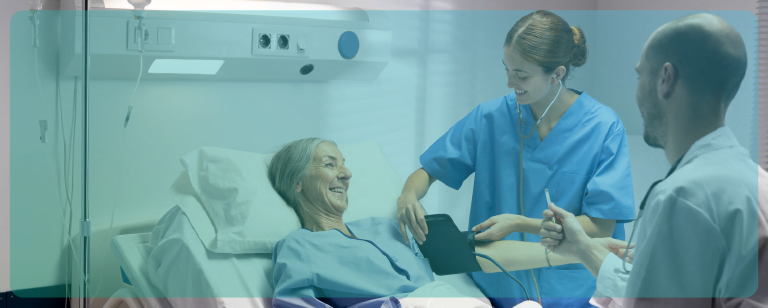 12 Mins Reads | Author: Sayan Nan
Published on: 2nd Sep 2022
Patient-provider communication is a vital component of the healthcare experience. It helps patients understand their care and provides providers with feedback on patient care. Additionally, patient-provider communication can help maintain trust and confidence between patients and providers.
When patients are more involved, they feel empowered and they're more likely to participate and follow through with their appointments and care.

10 Mins Reads | Author: Tijo Peter
Published on: 12th Aug 2022
SaaS or Software as a Service came about as part of the cloud computing revolution and took over almost all the industries by storm. According to Deloitte, the global SaaS market has grown at an annual rate of 25% from 2011 to 2020. But the real question is, did the healthcare industry miss out on this opportunity? While the fact is, healthcare is lagging way behind most of the industries in adopting cloud computing and its key feature, that is SaaS.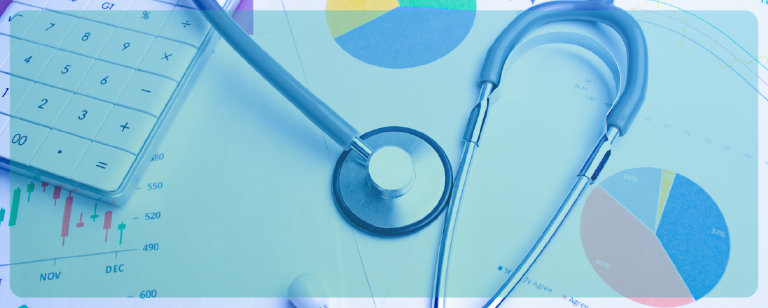 9 Mins Reads | Author: Somya Rastogi
Published on: 10th Aug 2022
Globally, the healthcare is undergoing digitization leading to phenomenal growth in data in every aspect of our life, with no foreseeable end. market research indicates that an average of 300 petabytes of data is generated by healthcare organizations daily. With the heavy data flow, it becomes crucial to streamline, manage and analyze data in real-time. Hence, data management and analytics  are the two valuable assets required for spotting trends and unlocking insights.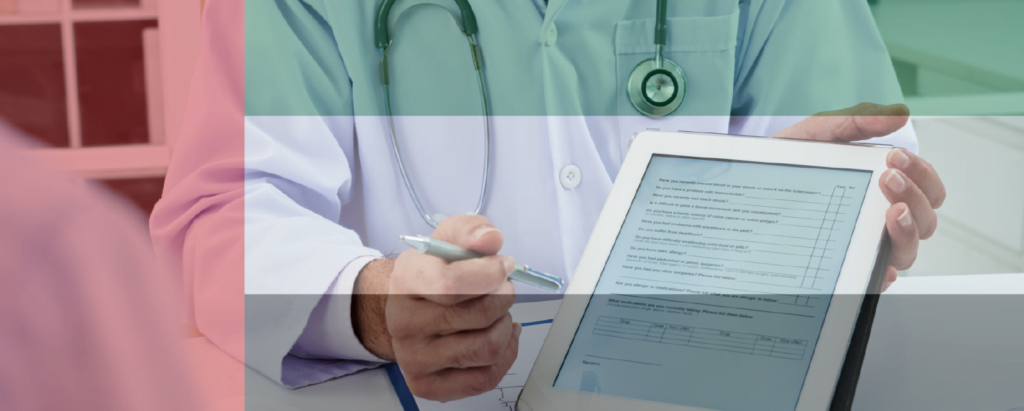 7 Mins Reads | Author: Sayan Nan & Gayatri Vernekar
Published on: 2nd Aug 2022
In Dubai and all over the UAE, hospitals, clinics, and healthcare facilities are making significant investments to enhance their offerings and quality of treatment. A strong testimony to this fact is that the UAE has the highest number of JCI-accredited hospitals across the Middle East. 
Nonetheless, the importance of healthcare reputation management cannot be overstated. If there are too many negative online reviews, it is difficult to restore a clinic's, hospital's, or any other type of healthcare facility's reputation.
In today's digital age, it is easy for people to access information online and make decisions. In this age, a hospital's online reputation is significantly influenced by online reviews. Hospital online reputation management is closely linked to patient satisfaction levels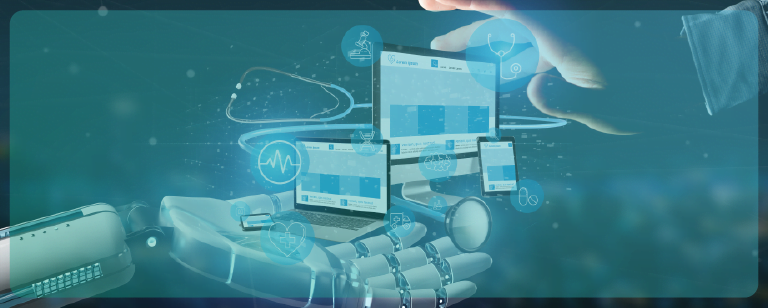 Published on: 27th Jun 2022
Digital transformation has significantly impacted healthcare and COVID-19 accelerated this transformation. In recent years many companies/startups have launched digital solutions to solve pain points of masses like Telemedicine, AI enabled Disease Diagnosis, Health Record, Insurance, Health Monitoring & Tracking, Diet Consultation, Wearable Devices etc.
Success of every product depends on user adoption and solutions with unsatisfactory user experiences are easily replaceable. In this blog we will cover aspects which can support in designing patient friendly digital products. However most of these suggestions are generic in nature and can be applied in building services or other types of products too.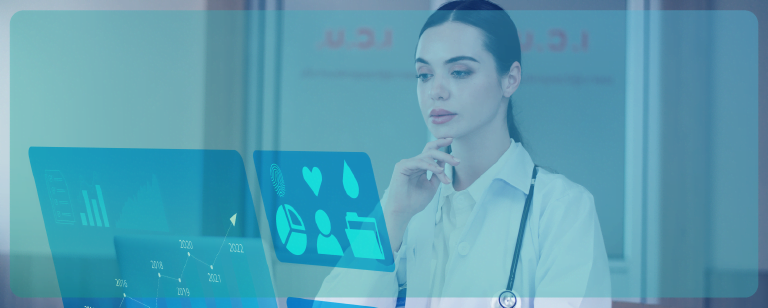 15 Mins Reads | Author: Tijo Peter and Somya Rastogi
Published on: 27th May 2022
If you are a healthcare provider, you would know how important it is to have a sound patient management system. These systems make your and your staff's life a whole lot easier, but they can also help improve patient care. 
In this comprehensive guide on patient management software (PMS), we will look at some of the different types of available solutions and the benefits they offer. We will also discuss some of the key features you should look for when opting for a PMS software.

8 Mins Reads | Author: Puneet Sharma & Midhun Subramanian
Published on: 18th May 2022
In our interactions with leading healthcare brands, we have observed a few best practices for driving successful technology buying decisions. Some of the successful digital transformations for our clients have happened when the buyers understood the concept well, trusted the vendors, and asked the right questions. Also, they were keen on bringing a change in their existing healthcare operations. These suggestions are based on the best practices followed by leading brands.

4 Mins Reads | Author: Dilesh Dattani
Published on: 10th May 2022
Just a week ago, I was reading about a company that claims to be a world leader in Concierge and personal assistant services. To give a background, Concierge is the French word for a caretaker or a staff member at a hotel in charge of special requests.
I was amazed not only by the breadth of services but also by the number of industries this organisation could cater to. 

7 Mins Reads | Author: Somya Rastogi
Published on: 21st Apr 2022
The market research firm RBC Capital Markets forecasts that the data for healthcare will expand at a CAGR of 36% by 20251.
Thus, accelerating the need for securely storing patient data to avoid patient data breaches. To store the data securely, hospitals can select from on-premise, cloud, and Hybrid data storage options. This blog covers the role of cloud computing in the healthcare industry in detail.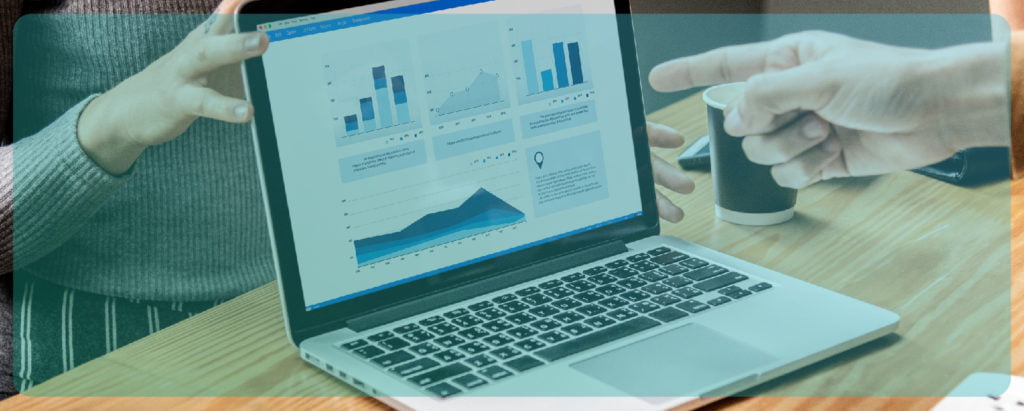 6 Mins Reads | Author: Amit Soni
Published on: 31st Mar 2022
Most healthcare leaders are aware that big data analytics offer huge potential to solve challenges faced by them. These challenges include cost control, improving patient experience, and increasing staff time utilisation.
This blog outlines key applications of big data analytics in healthcare. It also covers how healthcare providers can overcome challenges related to the widespread adoption of big data.

7 Mins Reads | Author: Pradeepkumar Vaishya
Published on: 24th Mar 2022
One of the methods has been setting standard operating procedures (SOPs) for every procedure. Setting SOPs is the first step in the right direction.
The National Accreditation Board for Hospitals & Healthcare Providers (NABH) has standardised these SOPs. It has also provided a scientific method and tool for implementing and evaluating hospital procedures. This blog highlights how NABH standards help in adhering to SOPs. 

8 Mins Reads | Author: Srivardhan Vallakatla
Published on: 17th Mar 2022
They say "Health reform is about the patient, not the physician", and rightly so. In today's world of increased competition and people empowered with information, patient experience is not just becoming a need, but also a differentiator in choosing a healthcare facility.
And it shows itself evidently as hospitals collect the feedback from their patients in the forms of Customer Satisfaction Scores, Net Promoter Scores, etc.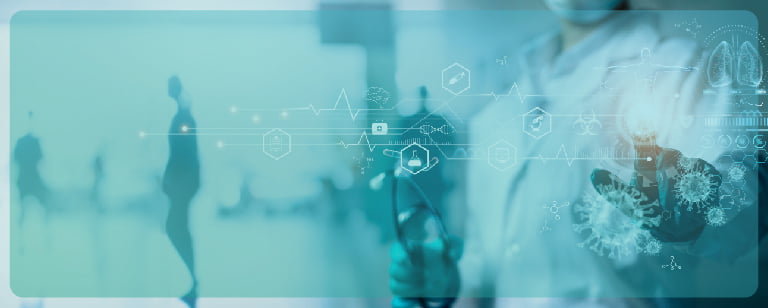 12 Mins Reads | Author: Tijo
Published on: 25 Feb 2022
Most PRM systems work in conjunction with the HIS since the HIS acts as the single source of information. And with that come the challenges related to HIS and PRM integration. Based on our experience of multiple, successfully-executed PRM and HIS integrations, this article covers 16 tips for ensuring a seamless integration of patient relationship management software with the HIS.
5Mins Reads | Author: BestDoc Editiorial
Published on: 4 Feb 2022
Is a CRM system necessary in the medical industry? The answer is maybe. While there are many benefits to using a CRM in healthcare, it's not without its drawbacks. Here we'll explore what CRM is and what it is not, so you can make an informed decision about whether or not to implement one in your own healthcare organisation.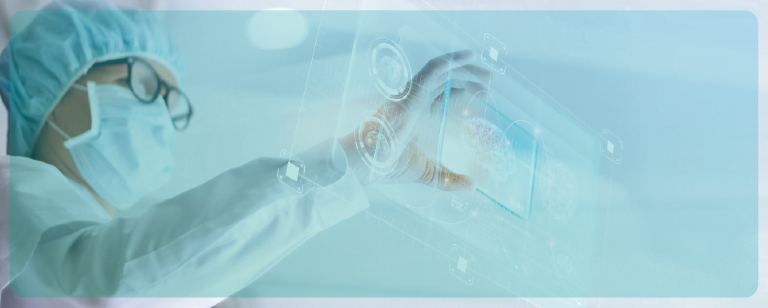 8Mins Reads | Author: Puneet Sharma
Published on: 10 Feb 2022
In this blog, I share some of my thoughts on how healthcare can learn from the technological disruptions in other industries, both in the consumer and the service provider space. In particular, I want to talk about two technologies – the QR code and the democratization of mobile apps for directing/accepting work requests.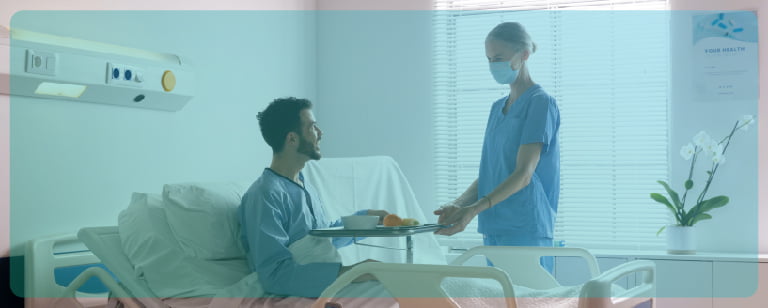 5Mins Reads | Author: Gayatri Vernekar
Published on: 27 Jan 2022
Hospitalisation is a stressful part of the healthcare journey for patients of all ages. This is because of the unpleasant hospital environment and losing control over their day-to-day lives. Patients and their loved ones deeply care about convenience, comfort, and accessibility during their hospital stay.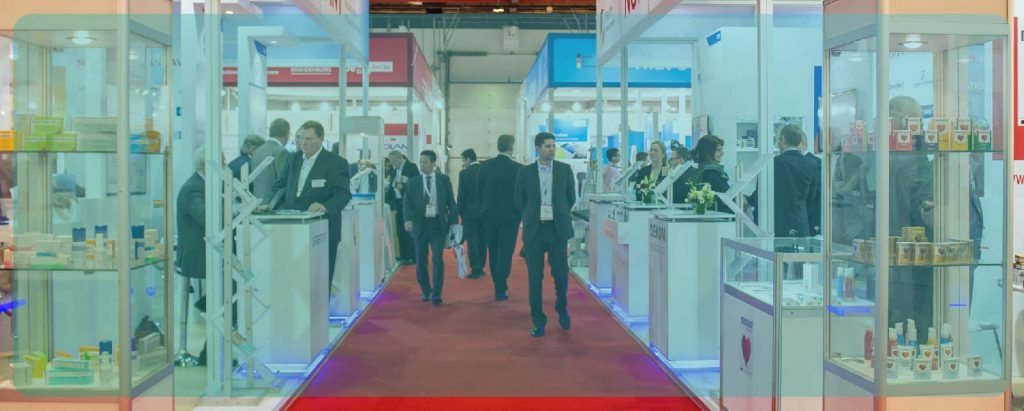 3Mins Reads | Author: Majid Kazi
Published on: 22 Jan 2022
Arab Health, one of the most prestigious healthcare conferences, is back. If you are involved in running a hospital, the show offers many innovative solutions that can help you transform your care delivery process. With the event featuring 3,500+ exhibitors, it can get tricky to find the relevant booths for your requirements. Here are 7 booths that no hospital leader can afford to miss at the event.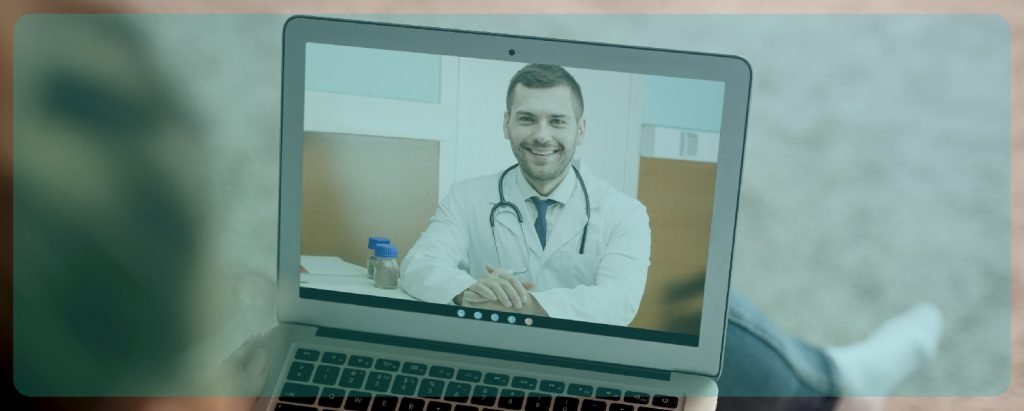 6Mins Read | Author: Gayatri Vernekar
Published on: 13 Jan 2022
An EY IPA study predicts the telemedicine market size in India would see a 31% hike by the year 2025, reaching US$5.5 billion. A TransUnion Healthcare report states, 33% of patients used telehealth in 2020 and 59% did so because of the pandemic. Interestingly, telehealth is not a short-term fad. A Mckinsey survey highlighted that nearly 40% of patients would continue to use telehealth going forward, which is up from 11% of consumers using telehealth before COVID-19. 

9Mins Reads | Author: Pooja George
Published on: 05 Jan 2022
Although digitization in Indian healthcare has been around for a few years now, Covid-19 has accelerated the pace of adoption by its user base like never before. For example, earlier, only 6-7% of clinicians were ready to offer video consultations.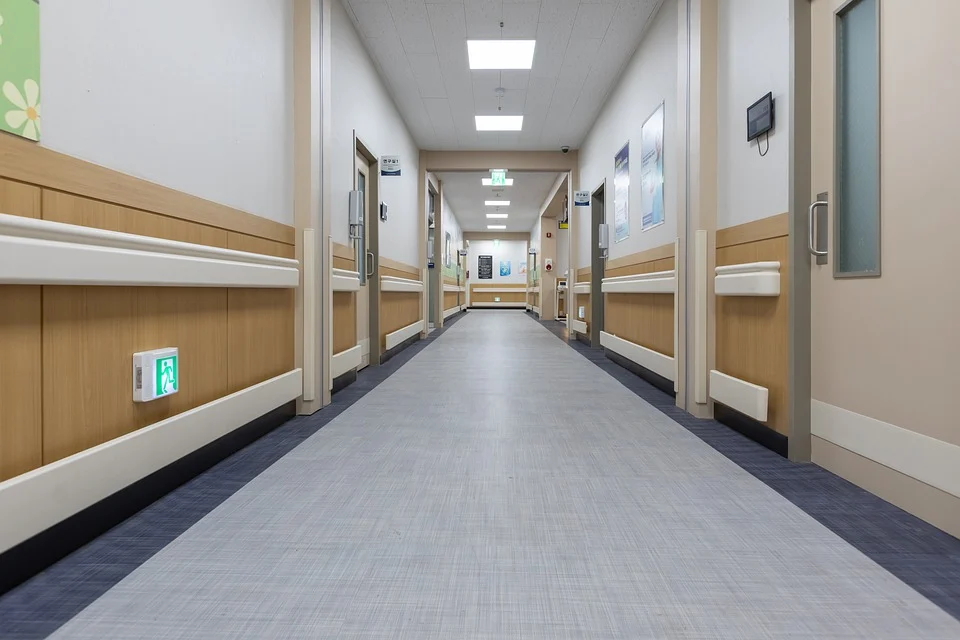 5Mins Read | Author: Pooja George & Sayan Nan
Published on: 29 Dec 2021
For the majority of people, when they think of healthcare, a picture of those working on the front lines of care in hospitals and clinics comes to mind. There is a comprehensive health facility management system in place to make sure that the doctors and nurses who are in direct contact with patients can deliver top-notch care.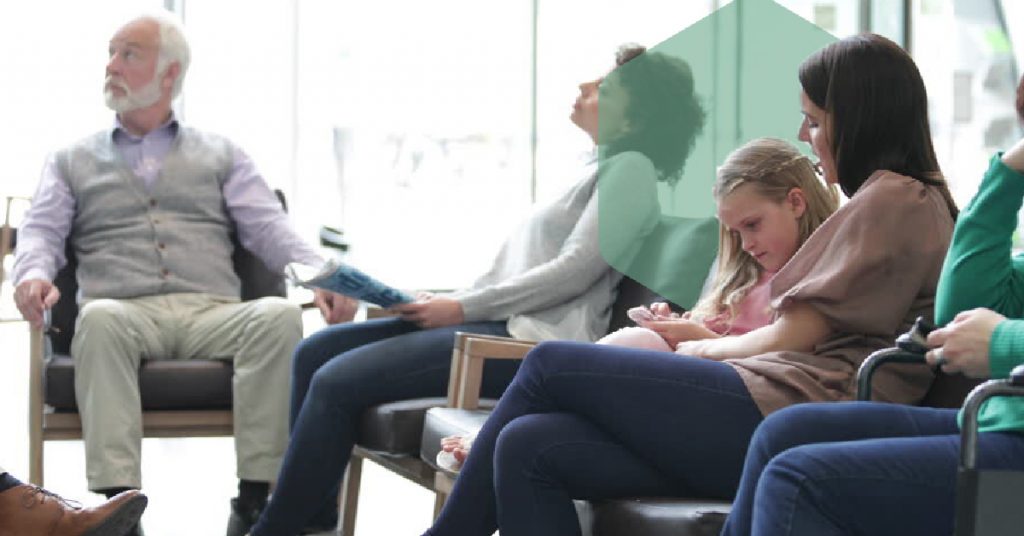 6Mins Read | Author: Gayatri Vernekar
Published on: 23 Dec 2021
A survey report states that 97% of patients are frustrated by wait times. It's no surprise that waiting is frustrating, especially waiting in the hospital's queue when patients need medical attention. Reducing patient waiting times is one of the major goals of any healthcare organisation.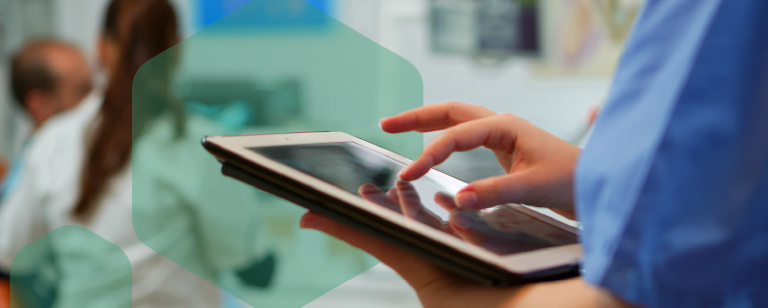 7Mins Reads | Author: Majid Kazi
Published on: 17 Dec 2021
Today technology has left no stone unturned in facilitating the needs of every individual. And, so is for the healthcare sector. In a few years, the concept of getting medical help exclusively at a doctor's place will seem strikingly old-fashioned. Today, consumers of care are looking for an excellent patient experience at hospitals.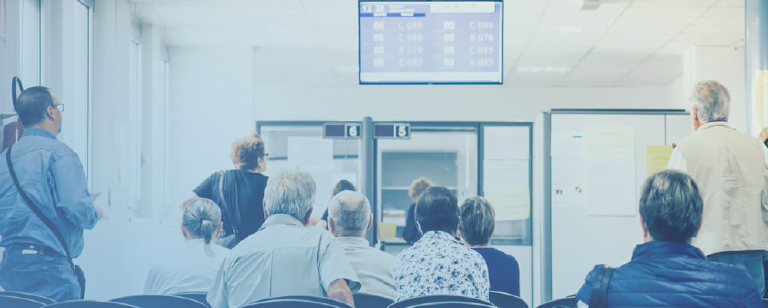 5Mins Read | Author: Pooja George
Published on: 1 Dec 2021
Many organizations such as banks, airlines, telecommunication companies and police departments routinely use queueing models. These models help them determine capacity levels needed to respond to surges demands in a timely fashion.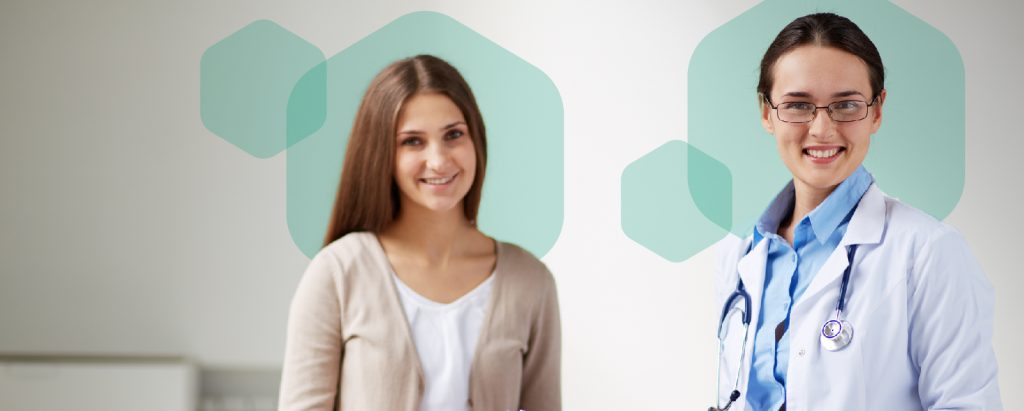 6Mins Read | Author: Pooja George
Published on: 25 Nov 2021
From being primarily used as financial systems in the 1970s, today's HISs have come a long way. They include diverse modules, such as clinical, financial, laboratory, inpatient, outpatient, operation theatre, materials, nursing, pharmaceutical, radiology, pathology, etc.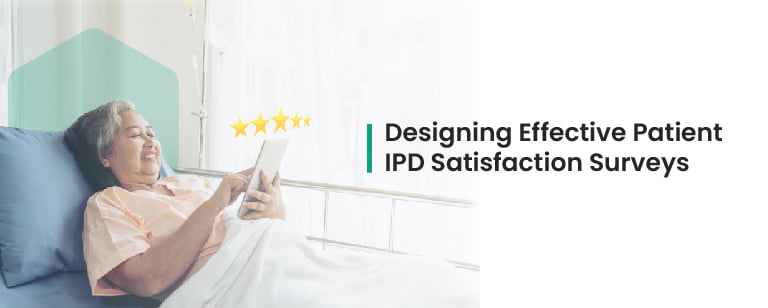 17 Nov 2021
Published on: 17 Nov 2021
In a whitepaper published by HBR on "Improving the Patient Experience" studies suggest that a good patient experience can lead to better patient outcomes. The paper argues that patients form an opinion about every interaction at the hospital, right from booking an appointment to the comfort provided at the healthcare facility.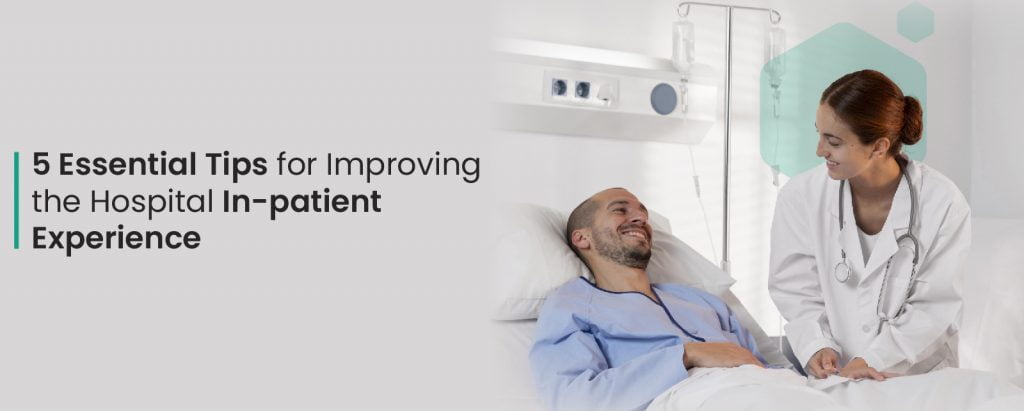 6Mins Read 
Published on: 10Nov 2021
Many organizations such as banks, airlines, telecommunication companies and police departments routinely use queueing models. These models help them determine capacity levels needed to respond to surges demands in a timely fashion.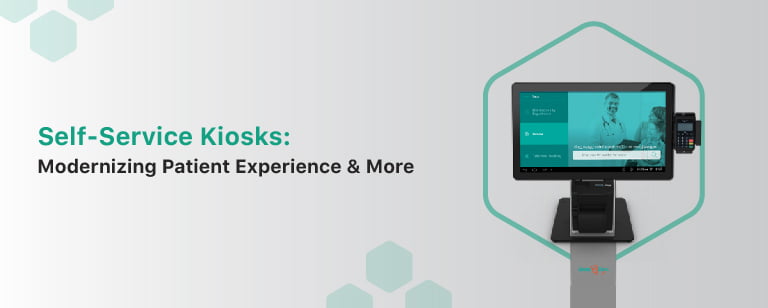 5Mins Read 
Published on: 3 Nov 2021
A self-service kiosk has become a regular fixture in many businesses of every size. Whether at an airport, supermarkets, the hospitality sector, banking or healthcare, this system makes things easier for both customers and businesses.
4Mins Read 
Published on: 27 Oct 2021
Designing effective Patient satisfaction surveys is a "mechanism" of actively trying to listen to your patients' experience. While leading operational activities at some of the corporate hospitals, I have had to grapple with understanding how to design effective patient satisfaction surveys myself. Based on my learnings, I have penned down a few aspects you might want to consider.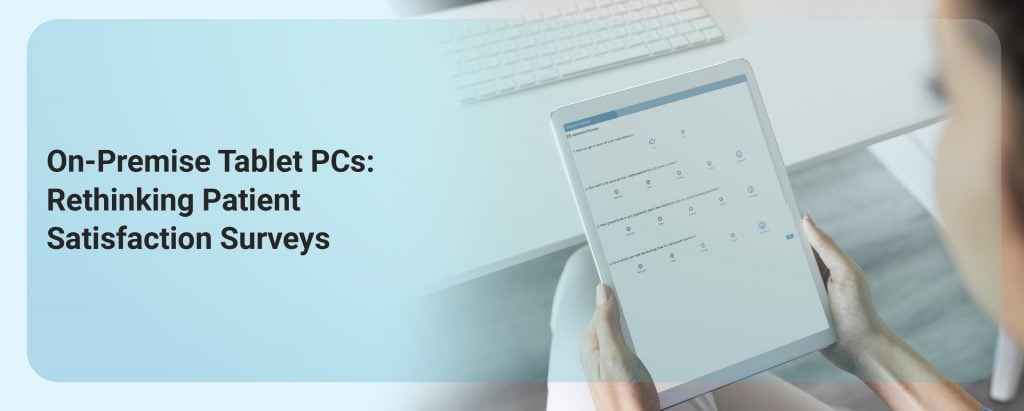 4Mins Read 
Published on: 20 Oct 2021
Many organizations such as banks, airlines, telecommunication companies and police departments routinely use queueing models. These models help them determine capacity levels needed to respond to surges demands in a timely fashion.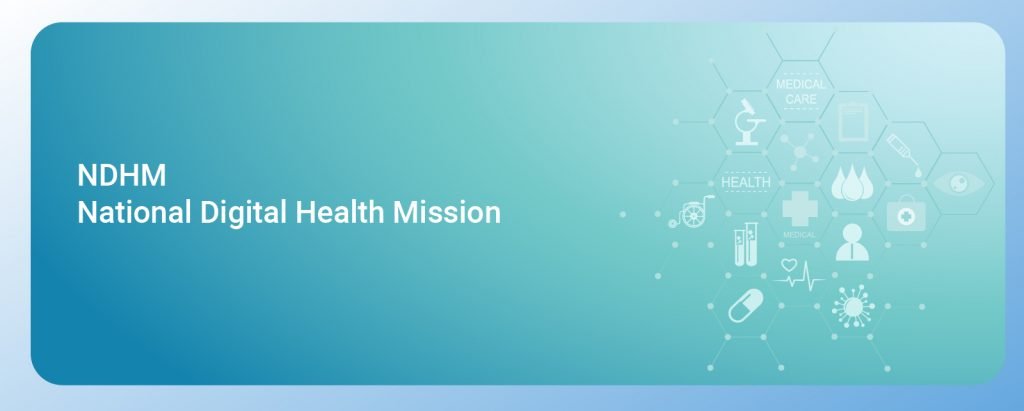 5 Mins Read 
Published on: 13 Oct 2021
The National Digital Health Mission (NDHM) is being hailed as a revolutionary move in the context of healthcare in India. According to a Boston Consulting Group (BCG) report, the digital transformation brought by NDHM can potentially unlock economic value worth $200 billion+ by 2030. This article sheds light on what NDHM really means for hospitals and patients.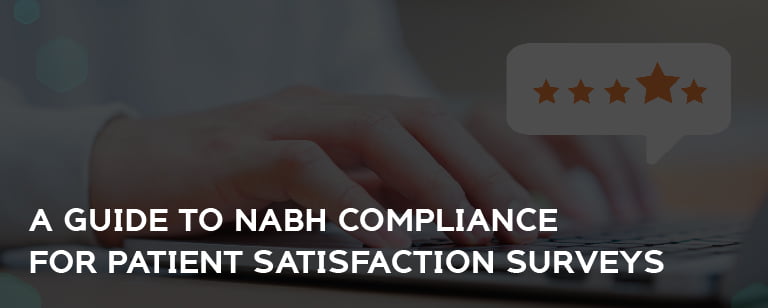 6Mins Read 
Published on: 6 Oct 2021
In the era of ratings and reviews, it is prudent for every healthcare service provider to keep patient satisfaction "centre-stage." Not surprisingly, many C-suite executives aim to provide a superlative patient experience service to their customers. However, the process may get daunting as a single patient interacts with over 200 people during an in-patient stay.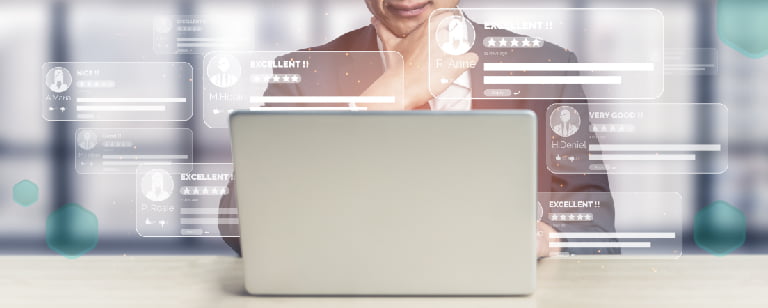 4Mins Read 
Published on: 29 Sep 2021
According to a 2018 study, 93% of patients expect hospitals to use digital tools when interacting with them. The patient satisfaction survey process is a key interaction between hospitals and patients.
Today, Technology has made it easy to distribute patient satisfaction surveys and maximize responses. Here are the 7 main digital channels for patient satisfaction surveys and the pros and cons of each.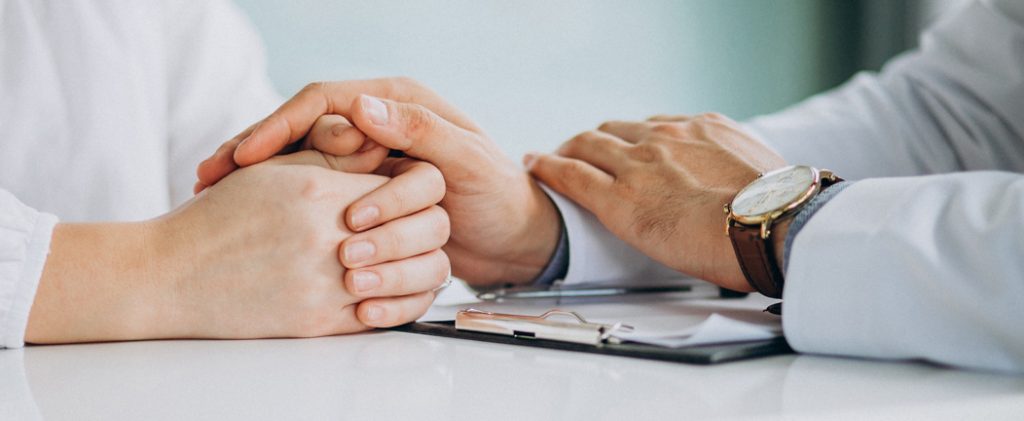 5Mins Read 
Published on: 20 Sep 2021
The Indian healthcare industry has arguably seen the greatest paradigm change than any industry post-Covid. From having to pause elective surgeries to facing acute shortages of equipment and hospital beds, the pandemic has caused healthcare to change nearly everything about how it operates and designs patient experiences.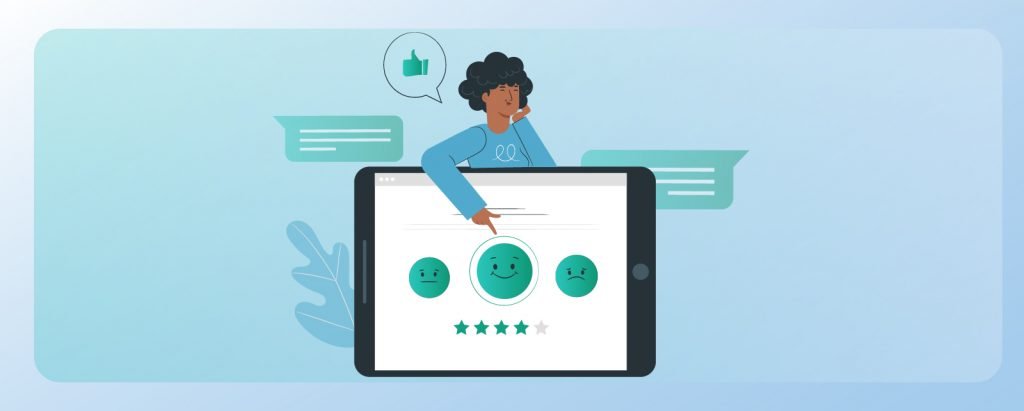 5Mins Read 
Published on: 7 Sep 2021
As per a 2019 survey by Ernst & Young, 59% of patients felt that hospitals had no concern for patient feedback. To fight this perception, hospitals should regularly collect and analyze patient feedback.
In the post COVID-19 world, people have embraced digitization much more than before. Hospitals can take advantage of this behavioral shift by setting up a digital patient feedback system to listen to the voice of patients.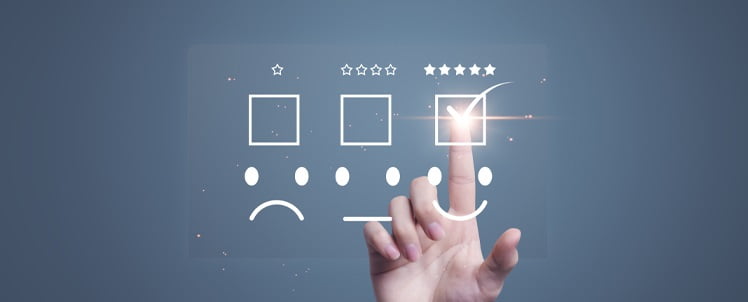 10Mins Read
Published on: 2 Sep 2021
A patient satisfaction survey is more useful when it has the right questions. Also, a patient satisfaction survey should not include more than 10 questions. Because too many questions in a patient feedback form affect the quality of responses.
Here are the key aspects, which hospitals should aim to cover in a patient satisfaction survey. For each of the categories, there are a few important questions that you can add to your hospital's patient satisfaction survey.