Patient Experience Management: Lessons from Other Industries
As someone who has spent 12+ years in the technology industry, I have been avidly following the latest developments in the sector. While other sectors have seen rapid technological adoption, the HealthTech sector has been a laggard in most respects. 
For example, within the inpatient department, it is not uncommon to see a manual, paper-based method for handling requests. Or overworked nurses and uneven distribution of work among staff leading to patient dissatisfaction. 
In this blog, I share some of my thoughts on how healthcare can learn from the technological disruptions in other industries, both in the consumer and the service provider space. In particular, I want to talk about two technologies – the QR code and the democratization of mobile apps for directing/accepting work requests for improving inpatient experience management.
Key Learning Points
Healthcare can learn lessons from other industries to address inefficiencies that have existed for many years

Technologies like QR codes have seen unprecedented adoption in recent times

People of all ages and income groups are using QR codes for making payments and accessing other services

The use of mobile phones for work distribution has brought in a lot of efficiencies, as seen by the success of Uber, Ola, Zomato, Swiggy and others

Patients, and also their supporting family members or friends, deserve a comfortable stay that makes them feel cared for

Healthcare providers that use technology to improve patient care will have a distinct advantage over those that persist with the old way of doing things

The Rise of QR Codes
The Quick Response code (popularly known as the QR code) was invented in 19941 in the Japanese auto industry. Its initial design was inspired by the black and white pieces on a Go Board. The original utility of the QR code was to track vehicles during manufacturing. Few would have thought that the QR code would become a mainstay of our everyday lives. 
Today, people of all income classes are using QR codes for making payments. Not only that, QR codes are used in restaurants for taking orders, by manufacturers to facilitate verification of product authenticity, or by consumers to access more content about products.
In particular, the COVID-19 pandemic has given a new zeal of life to the QR code. And even after the pandemic is gone, the QR code is not going anywhere.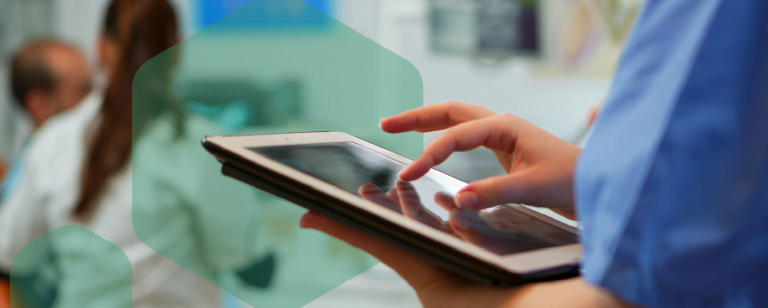 Use of Mobile Apps for Smarter Work Distribution
Ever since the industrial revolution, businesses have had to find innovative ways to track and optimise staff productivity. However, the uneven distribution of work has always been a problem. The Ubers, Olas, Swiggys, and Zomatos revolutionized work distribution by sending alerts directly to end service providers. 
This way, whenever an activity is assigned to any staff member, they get an alert. People can easily accept requests they are interested in. Supervisors have a 360-degree view of the contribution of each staff member. These kinds of efficiencies were unimaginable a few years ago.

Combining The Two Technologies for Better Inpatient Experience Management
Sadly, healthcare inpatient operations are still functioning in the old way. On the patient side, patients still have a hard time placing requests for their urgent needs, such as ordering food and beverages, changing bed sheets, etc.
There are many times when their requests are delayed or even unanswered. And not only that, every patient has approximately two bystanders who are having a tough time in a hospital caring for a sick person. And no one is caring for their needs. 
While the nursing bell has served healthcare for many years, it has outlived its utility. One of the fundamental principles of Kaizen is continuous improvement, and the nursing bell method calls for an upgrade. Apart from being an inefficient method of raising requests, it also has ethical issues. 
For example, if three patients are ringing a bell simultaneously, there's no way to identify which person called the attendant first. The attendant would just attend to requests randomly without caring about the most urgent request.
Then there's an age-old workflow problem where nurses go to the supervisor with the requests. This leads to the loss of precious time, which nurses should be spending on patient care. It increases nurses' workload, leading to their burnout, which in turn affects patient satisfaction.
Research has shown that patients that stayed in units where nurses were happy with the work environment were twice as likely to report higher satisfaction2 with care than other patients. The supervisors too have their own set of challenges as they have no track of the number of requests or the status of each request. 
This situation is ironic because a hospital employs as much staff as a luxurious hotel. Then why can't hospitals provide the same luxurious experience? While healthcare has been slow in adopting technology, it can leverage the potential of innovations in other industries. 
For example, one of our products, BestDoc Concierge, combines QR code technology and mobile alerts for work distribution. Patients, bystanders or even nursing staff can raise a request by scanning a QR code, just like the way they do to make payments to any merchant. It makes patients feel cared for as they know help is only a tap away at any time during their stay. They don't have to go through the anguish of finding whether and when their request will be attended. 
On the staff side, a bell rings whenever a request is raised, like a Zomato or Swiggy, and the staff gets an alert. All this means, requests are captured easily and assigned in real-time. Administrators have a full view if any request is not assigned, and they can take swift action. With this technology, the attendants can be much more effective and provide a 5-star experience to patients.
Final Thoughts
In this age of consumerisation of healthcare, patients are going to remember hospitals that provide them with a luxurious inpatient stay experience. All reputed hospitals, which have built their reputations over the years, are known to provide a luxurious experience to patients. 
Technology has now made it possible for hospitals of all sizes to provide a comfortable stay to their patients and their supporting visitors. Healthcare needs to learn lessons from other industries. Providers that do so will get multiple benefits such as increased patient satisfaction, higher google ratings, and increased loyalty.
8Mins Read
Author | Puneet Sharma