Improving Inpatient Care by Organising the Non-Clinical Care
They say "Health reform is about the patient, not the physician", and rightly so. In today's world of increased competition and people empowered with information, patient experience is not just becoming a need, but also a differentiator in choosing a healthcare facility.
And it shows itself evidently as hospitals collect the feedback from their patients in the forms of Customer Satisfaction Scores, Net Promoter Scores, etc. It becomes very important to deliver the best inpatient care as it drives the reputation and the revenue of the healthcare facility.
The Current State of Inpatient Care
Based on our analysis of inpatient feedback from several hospitals, the majority of patient dissatisfaction arises because of:
Healthcare providers (doctors/nurses), as the patients or their loved ones, do not either feel sufficiently included in decisions taken or cared for. This was evident from the feedback of around 25% of unsatisfied patients in large hospitals & around 50% of unsatisfied patients in medium-sized hospitals.


The environment (room upkeep & equipment in the facility) as patients feel frustrated that their convenience and comfort is ignored. This showed up in the feedback of around 15% of unsatisfied patients in large hospitals & around 40% of unsatisfied patients in medium-sized hospitals.


Reasons for lapses in the room upkeep and part of HCP (Health Care Provider) interaction with patients could be due to unorganized non-clinical patient care. Literature and qualitative research show that:
Overloaded nurses tend to miss or make errors in fulfilling patient requests


Oversight from service departments could leave a patient's request unattended
What can Healthcare Facilities do to Provide Better Inpatient Care?
Bringing structure & sophistication to non-clinical care can uproot a significant chunk of patient dissatisfaction. And that structure should produce consistent and reliable results every time. Technology can help deliver such results.
A patient request management system, with air-tight tolerance, guarantees no slippage of any request raised by the patient. Such a system ensures that the requests raised are fulfilled within a satisfactory SLA.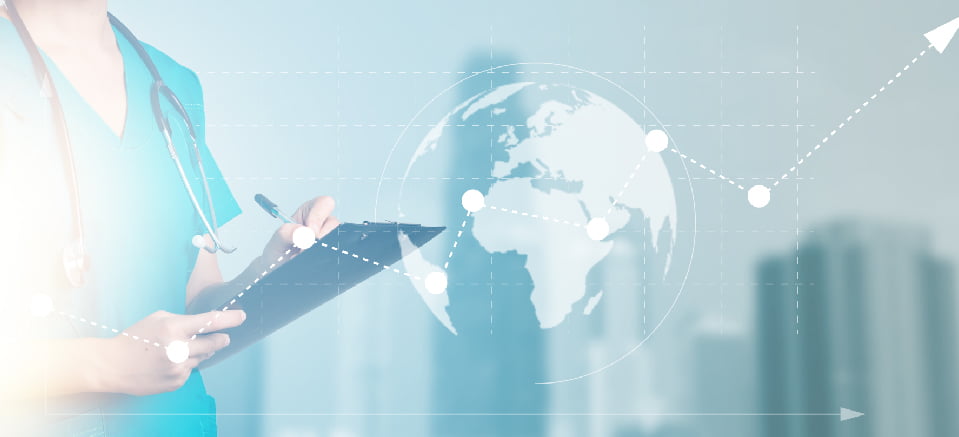 How Should the Patient Request Management system be?
From our experience in building a patient request management system and implementing it at various hospitals, we understood that such a system should have the following features:
Make it super easy for patients to raise and track requests


The utility of a patient request management system can extend to all service requests in the hospital. Various departments like Maintenance, Housekeeping, IT, and Biomedical should be able to use the request management system as a replacement for their registers or the internal ticketing system.


Admins in the hospital should have complete control over what requests a patient can raise. So that they can dynamically make changes to the request categories, depending on patient preferences, without any dependency on their IT team or the product development team.


Feedback from patients should be collected on the delivered service quality.


A flexible notification & escalation mechanism should be in place so that the service department staff can be notified when a request is created and when it breaches the configured SLA.


Flexible work assignments should be present so that when the supervisors are around, they should assign work to a specific staff member, And when they are not around, the system itself should assign work automatically.


Supervisors should get notified only about those incoming requests that are created in the areas allocated to them.


Different departments need request notifications in different channels like Email, SMS & WhatsApp.



A versatile food ordering system with payment gateway integration should also be part of it which can handle the orders coming from patients, bystanders and the staff to increase the revenue of the hospital.
Final Thoughts
An intelligent patient request management system goes a long way in improving inpatient care by organising non-clinical care. 
BestDoc Concierge is one such tool that helps patients in raising requests (just by clicking a link sent to them on WhatsApp/SMS or by scanning a QR code). These requests are notified to the concerned departments directly, thus ensuring service delivery within the configured SLA via escalation notifications. It also helps collect service quality feedback from the patients.
Get in touch with us to get a free demo of BestDoc Concierge.
8 Mins Read
Author | Srivardhan Vallakatla