PATIENT FEEDBACK SYSTEM FROM BESTDOC
Empower your patients to share feedback seamlessly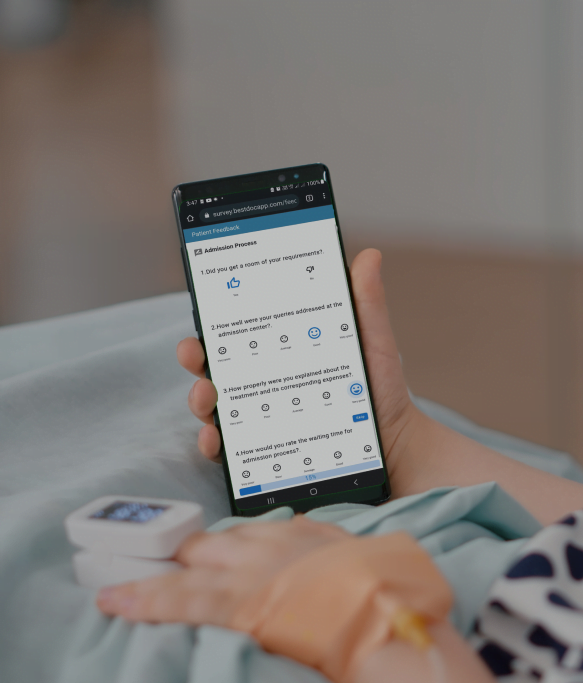 Stay connected with your patients, identify what's working, and improve what isn't. It all starts with an intelligent, patient-centric feedback system.
Today's patients demand the best experience. If things go wrong, they won't shy away from sharing negative experiences online. Often, healthcare providers find it challenging even to find out what annoyed the patients in the first place.
BestDoc's patient surveys and feedback solution allows you to collect patient feedback through multiple channels in the care journey to guide swift corrective action and to help avoid reputation loss
Make every patient complaint an opportunity to raise the bar of your patient experience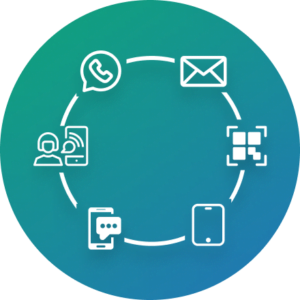 Allow patients to share feedback through different digital channels
Whatsapp  | 
IVR  |  QR codes SMS  |  On-premise tablets  |  Emails & website (via web links)
Customisable, multilingual feedback forms
Ticketing and escalation for negative responses
A holistic view of patient satisfaction
Improved online reputation
Department-wise Patient Surveys
Our solution comes with pre-configured departments and survey questions, thus facilitating instant onboarding. You can customise the departments and edit the survey questions to suit your healthcare organisation's needs.
Yes, you can add your hospital's logo to the surveys. Along with the option of personalising questions, the ability to add the logo provides a great branding opportunity for hospitals.
Designing effective Patient satisfaction surveys is a "mechanism" of actively trying to listen to your patients' experience. While leading operational activities at some of the corporate hospitals, I have had to grapple with understanding how to design effective patient satisfaction surveys myself. Based on my learnings, I have penned down a few aspects you might want to consider.
As per a 2019 survey by Ernst & Young, 59% of patients felt that hospitals had no concern for patient feedback. To fight this perception, hospitals should regularly collect and analyze patient feedback.
In the post COVID-19 world, people have embraced digitization much more than before. Hospitals can take advantage of this behavioral shift by setting up a digital patient feedback system to listen to the voice of patients.
According to a 2018 study, 93% of patients expect hospitals to use digital tools when interacting with them. The patient satisfaction survey process is a key interaction between hospitals and patients.
Today, Technology has made it easy to distribute patient satisfaction surveys and maximize responses. Here are the 7 main digital channels for patient satisfaction surveys and the pros and cons of each.
Discover how BestDoc's unique solutions helped Narayana Health (NH) improve their patient feedback collection significantly at three of their locations. The impressive growth in feedback helped them transform their patient experience at various touchpoints.