SaaS: An Opportunity for Future-Proofing the Healthcare Industry
Key Learning Points:
SaaS has taken multiple industries by storm, but healthcare has been lagging behind in the adoption of SaaS

SaaS provides multiple advantages over on-premise software, such as faster implementation, lower upfront costs, ongoing upgrades and more

Healthcare can get many benefits from SaaS, such as scalability, operational efficiencies, and better security

Common challenges in the adoption of SaaS are concerns around data security, slow adoption of cloud computing, bottlenecks around integration with legacy software, etc. 

Healthcare providers can overcome these challenges by leveraging benefits of SaaS, such flexible pricing, opting for providers with existing integrations, and choosing vertical (healthcare industry-focused) SaaS solutions
SaaS or Software as a Service came about as part of the cloud computing revolution and took over almost all the industries by storm. According to Deloitte, the global SaaS market has grown at an annual rate of 25% from 2011 to 2020. But the real question is, did the healthcare industry miss out on this opportunity? While the fact is, healthcare is lagging way behind most of the industries in adopting cloud computing and its key feature, that is SaaS. 
Following statistics, however, throws a positive light on what is in store for the healthcare industry. Healthcare cloud computing is estimated to grow to USD 64.7 billion by 2025 with a CAGR of 18.1% compared to 2020. Another research shows that the healthcare SaaS market is expected to reach USD 51.7 billion by 2028.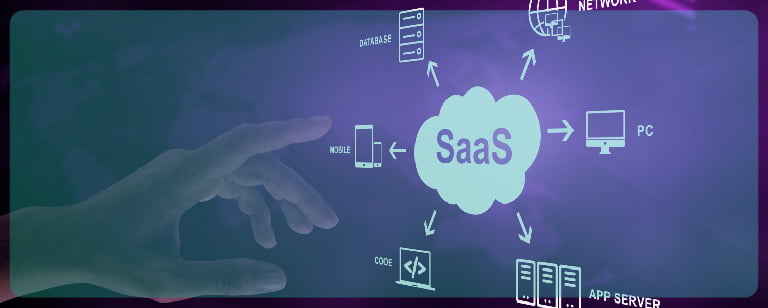 Let's look at some of the reasons why this is an attainable estimate, what can possibly be the challenges to achieve these and finally, how to mitigate such challenges.
Background: Why is SaaS growing rapidly?
On-premise software comes with high costs as well longer time for implementation. In comparison, SaaS solutions are ready-made solutions, which can be deployed at much lower costs. Also, SaaS solutions can be implemented in a relatively shorter time period. 
Secondly, in the case of SaaS, the software provider is responsible for maintaining the software as well as upgrades. Whereas in the case of on-premise software, the internal IT staff has to look into the various aspects of software maintenance, such as dealing with bugs, ensuring security and managing upgrades. To illustrate the potential of SaaS, Oracle Cloud released 1,700 new features in a single year. It's hard to imagine the complexities associated with a similar number of feature upgrades with on-premise software.
Why is SaaS in healthcare attractive?
Just like other industries, SaaS is an attractive option for healthcare too. Healthcare SaaS companies offer solutions across applications such as EMR, EHR, PACS, telehealth, billing, revenue cycle management, patient feedback, inpatient care administration, etc. Let's look at the top reasons that make SaaS a good fit for healthcare.
Legacy systems come with a lot of baggage, the key one being difficulty to scale. Legacy systems work fine until the transactions are minimal but once it starts to move up, the scaling becomes more and more difficult. Not to mention the cost associated with such scaling, which often includes buying more servers. With SaaS products, there is very minimal effort required to scale the services required by the care provider and very minimal expenditure related to it. For example, BestDoc started with its SaaS-based patient feedback solution at three locations of Narayana Health. Within 15 days, we were able to scale to 26 hospitals across India.
SaaS systems make it easy to communicate between existing systems thereby ensuring that the information flow is much more seamless than existing systems. Especially when we think of electronic medical records (EMR), cloud computing, with its real-time update capabilities, ensures that the same EMR is visible across all the stakeholders involved., in a much secure way. Another way SaaS systems help the stakeholders is by providing a holistic view of the patient journeys. For example, when did a patient visit an orthopedician and when was the x-ray taken to when did the patient do the follow-up visit etc. These data points are updated in real-time, helping care providers to make informed decisions. Cloud-based EMRs also allow healthcare brands with multiple units get real-time data updates across locations.
Healthcare SaaS companies ensure data security through continuous monitoring and maintenance by highly-skilled professionals. There are various standards in place to ensure no data breach happens at any point in the data transfers. Healthcare SaaS companies have taken inspiration and learnings from other industries and implemented contingencies to support data security. SaaS also comes with the benefit of safeguards put in place by cloud service providers. For example, Amazon Web Services (AWS) is HIPAA compliant and SaaS-based solutions hosted on AWS benefit from these safeguards.
SaaS provides zero-capital models where the care-provider has to pay only for the services used and not for the entire infrastructure behind the service. Also, many healthcare SaaS companies offer solutions come with a per-user cost, allowing IT leaders to rationalise their expenses. With healthcare CIOs under constant pressure to justify the ROI of new technology investments, SaaS gives them an opportunity to demonstrate results with lower upfront costs. This will also provide a competitive advantage for care providers with smaller practices to attract more patients. While the care provider can put all his effort into care, the SaaS provider will help them to maintain the service with minimal or no interaction from the care provider. This ultimately results in a reduction of IT costs.
What are the challenges that stand in the way of SaaS adoption in healthcare?
Slow adoption of cloud

Practice of customisation

Concerns about data security

Integration with legacy infrastructure

Lack of dedicated resources to manage, scale and maintain smooth functioning of the cloud environment
While the benefits are loud and clear, the adoption of cloud in healthcare is still in a nascent state. A major reason for this is the lack of awareness of the benefits of a cloud-based ecosystem in healthcare. As long as the adoption of cloud technology is not promoted in the healthcare industry, solutions offered by healthcare SaaS companies will also have challenges with the adoption.
The practice of customisation in healthcare
SaaS products usually come up with a set of modules with predefined features. These may not be readily welcomed by the care-providers or the hospitals. And that is when customisations come into the picture. These SaaS products would have a set roadmap of the features which they intend to provide to their customers. But when a hospital requests/demands for a new feature to be added, healthcare SaaS companies often end up building those features even if such features are not part of the roadmap. And this customisation can sometimes move into an endless loop which hinders the product from going live at all.
Integration with legacy systems
Most of the care-providers and hospitals currently use legacy systems and it is difficult to move them from such a stable system. The weightage of the added feature doesn't normally outweigh the fact that they are used to the legacy systems. A solution for this is to integrate the SaaS with the existing system, but that comes with its own issues. There are thousands of systems working across the globe and for a SaaS product to integrate with all of them is not a scalable solution, even though certain providers do it.
How healthcare providers can overcome the challenges and reap the benefits of SaaS-based solutions?
Leverage Pay-per-use or other Flexible Pricing Models
Many healthcare SaaS companies follow the pay-per-use model to make it affordable for the care-providers. In healthcare, there are providers who charge on a pay-per-patient model for services like OPD automation, video consultations, queue management etc.SaaS solutions, such as BestDoc Concierge, come with a differential pricing model, based on the features being made available. Providers can get started with certain basic features, and get an upgrade once they see an uptick in adoption.
Integrating into existing systems
This was pointed out as one of the challenges that SaaS providers face and the easiest way to mitigate this is to integrate with existing systems for easy adoption. It is interesting to know that healthcare SaaS companies like BestDoc have integrated with more than 15 HISs (Healthcare Information Systems) to support more than 200 hospitals across India. This improves the adoption of SaaS systems drastically. Integrating with HISs is not the only way to go ahead, making sure the SaaS product perfectly sits within the operational processes also ensures that the system is adopted well. BestDoc Concierge is one such solution which does not need any kind of HIS integration to drive adoption since it perfectly fits within the operational processes.
Opting for a vertical SaaS solution
Vertical SaaS solutions are those which concentrate on a specific industry for eg, healthcare. There are so many healthcare SaaS companies like BestDoc, Practo, Athena and much more. This ensures that the value and performance of the system is scaled up to match the healthcare industry standards.
In conclusion, the SaaS model has a big role to play in the digital transformation of healthcare. For SaaS to truly deliver its potential in healthcare, the entire ecosystem needs to embrace it wholeheartedly. Healthcare SaaS companies should understand the concerns of care providers and make integration-friendly solutions. On their part, care providers need to be more willing to test out SaaS solutions and promote adoption among staff for long-term business benefits.
10 Mins Read
Author | Tijo Peter