Best Practices for Hospitals for Better Technology Vendor Selection
In our interactions with leading healthcare brands, we have observed a few best practices for driving successful technology buying decisions. Some of the successful digital transformations for our clients have happened when the buyers understood the concept well, trusted the vendors, and asked the right questions.
Also, they were keen on bringing a change in their existing healthcare operations. These suggestions are based on the best practices followed by leading brands.
Key Learning Points
Ask for multiple rounds of demos with different stakeholders group to understand how the solution fits into your existing workflows

Enquire about integrations done successfully in the past with other vendors, including HIS players, EMR providers, and payment gateways 

Understand the potential use cases of the solutions and a rough future roadmap

Avoid trying all problems at once as this can delay the immediate benefits you can derive from a technology solution

Ask for names of other brand names using the solution and for customer success stories

Understand the pricing model and check if there are any discounts for yearly contracts

Stay away from free trials as they are a lose-lose for the both the healthcare brand and also the technology provider

Go with a win-win mindset and a long-term vision   

Avoid asking for hefty discounts; instead explore the possibilities of how the solution can help you meet your objectives 

Go with an adoption mindset and ask questions about the adoption-friendliness of the solution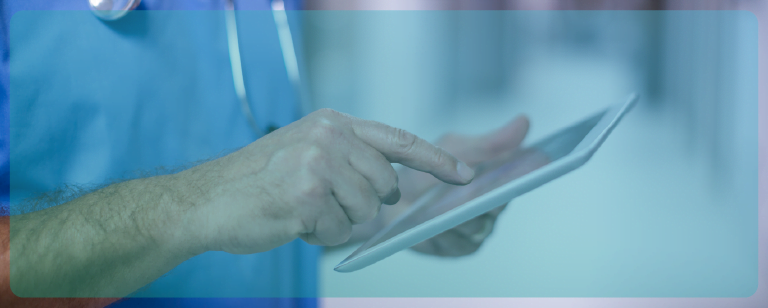 Things to Do When Buying Healthcare Software
Ask for Multiple Rounds of Demos:
Evaluate thoroughly if the solution meets the primary use case and can meet, say 80% of your day-to-day requirements (based on the Pareto rule). It will be useful to differentiate between the main use cases and corner cases (extreme or rare scenarios).
Enquire about the Integrations:
Most  healthcare technology solutions will require integrations with existing technologies. During the demo stage, ask about the integrations successfully completed by the technology provider. For example, BestDoc has integrations with leading HISs, EMRs, and payment gateways. 
Understand the Potential Use Cases:
Any new piece of technology, especially if it's a SaaS-based solution, continues to evolve with time, and new features get added. You should ask the sales professionals about the future possibilities of the solution and how it can help your healthcare brand stay ahead of the competition. Many times, questions from potential customers have led to innovations and addition to product features. 
Avoid Trying to Solve all Problems at Once:
Often, we've seen that clients are not able to derive immediate benefit from the existing capabilities of a solution as they are insisting on specific features, which may not even be a primary requirement. Take the plunge if the product is automating your workflows considerably because any gains in efficiency and service excellence are welcome. 
Ask for other Healthcare Brand Names using the Solution:
Always ask the names of other brands who have adopted the solution. For example, in the case of BestDoc, several big brands like Motherhood have adopted BestDoc Concierge. You can ask the sales representative about the other brand names using the solution, so it can be reassuring for you that you are one of the leading brands to adopt this technology.
You can ask for a short call with the existing customers of the solution, so you can better understand the use cases and how they are benefiting from it. You can also ask about the best practices adopted by brands and learnings from their successful adoption, which can help your project also be successful.  
Ask for Customer Success Stories:
You should ask for references from other customers who have seen success with the solution being offered by the brand. For example, at BestDoc, we have customer success stories from leading brands like Narayana Health, Baby Memorial, LH Hiranandani, etc. Sales professionals will be happy to guide you on how other brands have seen tangible results from a solution. 
Ask the Right Questions about Pricing:
Check with the technology provider about the pricing structure. For example, if it's a SaaS-based solution, there will be a fixed fee, plus an additional fee based on usage. Get an estimate of how much your monthly costs will be and whether there are any discounts for yearly contracts. Also, check if there is any tier-based pricing for high usage. 
Some of the best brands we've worked with don't negotiate heavily. It is a common issue that since startups are funded by venture capitalists, some healthcare brands ask for heavy discounts. However, progressive brands understand that it's in their best interest for any deal to be a viable proposition for the startup as well. We've seen many startups vanish, leading to wasted efforts and investment for healthcare brands. 
Free Trials are a Big Enemy of Adoption: 
Any new technology is seen as a risk, and trials are seen as a way of risk aversion. We understand the perspective of executives as they want to mitigate the risk before committing to an investment. 
However, free trials have multiple flaws. In enterprise technology, free trials are a lose-lose for both the vendor and healthcare provider. Hospitals need to invest in technology and make a solid commitment to drive adoption. We've seen that when brands have opted for free trials, even if the leadership wanted a change, the implementation wasn't successful at the ground level. This happens, because in every organisation, there are people who are happy with the status quo, and there are others who are keen on disruptive innovation. 
Whereas, when the hospital projects a new technology solution as an investment and showcases to the team the vision behind making this investment, there's a greater motivation for the team to adopt the technology. For example, if the management announces that we are investing in a new patient experience solution with the aim of improving our patient satisfaction scores, the staff is also motivated to use it as it can help improve their performance too. 
Instead of trials, you can go for other risk-mitigation strategies. We've mentioned things like multiple demos, asking for case studies & referrals, etc. Do the due diligence beforehand and ask the right questions, so you can buy the solution without any doubts. 
Have a Win-Win Mindset:
Linked to the point of free trials and heavy negotiations, the best healthcare brands approach new technology purchases with a win-win mindset. They want their partner to succeed as much as their transformation project to succeed. If the partner is getting fairly rewarded for the transformation, they will be motivated to go the extra mile to make your transformation project successful. If the solutions provider is made to settle for an unfavourable deal, it also has an impact on the overall success of the project. 
Go with a Long-Term Vision:
For any kind of digital transformation to succeed, a holistic commitment is needed from the management. While any new piece of technology will be a big driver in transforming your service excellence standard, a lot of things need to fall in place for the technology to succeed. Be willing to invest in a solution for at least 6 months and keep a constant eye on adoption to be able to see any tangible results. 
Have the right expectations with the technology provider right at the outset and know what you are expecting in the short-term, mid-term and long term. This will also help the health technology provider's customer success team stay aligned with your goals. 
Go with an Adoption Mindset:
Continuing with the earlier point, adoption is the key to success for any digital transformation project. A technology decision is not a transactional purchase, and the benefits usually last for years. Ask the right questions about the adoption-friendliness and ease of configuration of the solution. For example, BestDoc's solutions are designed with a focus on adoption.
Care is being taken on little things, such as using user-friendly dropdown menus in the case of BestDoc Concierge to make it adoption-friendly. Also, BestDoc Concierge is easily configurable and can go live within 7 days. These things go a long way in making any technology initiative successful. 
Focus on Possibilities and not Risk-Mitigation: 
Also, instead of thinking about what can go wrong, you should focus on the possibilities of how the solution can take your business to the next level. For example, a couple of very positive Google reviews can bring a whole lot of new patients and take the brand's reputation to a whole level. A couple of unsatisfactory experiences, when addressed on time, can help save the embarrassment of negative online reviews or lowering the NPS score. These kinds of possibilities cannot be realised in a defensive mindset, which is full of apprehension.
Final Thoughts
It is widely accepted that technology and innovation have the potential to dramatically improve patient satisfaction and staff efficiency in healthcare. However, solutions come in different forms and offer different benefits. Do your due diligence and ask relevant questions to get maximum value out of the new health technology being adopted. 
Once the decision is made, go with the right mindset and work closely with your health technology partner to make the project successful. Have open communication with your technology partner and build an environment of trust and mutual respect so that everybody wins.
8 Mins Read
Author | Puneet Sharma
& Midhun Subramanian