PATIENT REQUEST MANAGEMENT
Make patients feel valued with
hospitality-grade inpatient service
Provide seamless inpatient experiences by automating inpatient requests, letting patients share feedback, and allowing them to reopen unsatisfactory closures.
Whether you are a large or a small hospital, your patients demand an exceptional experience. In an inpatient setting, patients and visitors have multiple requests regarding housekeeping, food and beverages, repairs and maintenance, and more.
BestDoc Concierge enables you to transform every such routine request into an opportunity to deliver a smart patient experience while also increasing staff efficiency.
Turn Your Routine Inpatient Requests into a Driver of Patient Satisfaction & Brand Loyalty
Effortless request experience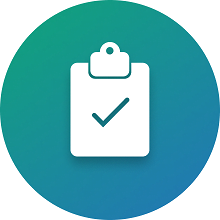 Enable digital raising of requests without any human intervention
Digital, customisable request menu with hospital branding
Eliminating missed requests
Making patients feel heard
Patient-centric quality control
Today's digital consumer is used to digital channels such as QR codes for making payments and apps for online ordering. BestDoc Concierge has been designed keeping in mind the habits of consumers. Also, the solution comes in with a training video for patients that guides them about the request raising process. You can share this video with your patients upon admission to make them comfortable with the new way of raising requests.
We offer a detailed help section and onboarding support videos for department leaders to get familiar with Concierge. The staff gets a notification with a clear sound for each request, similar to requests sent through popular food delivery or cab hailing apps. If the staff doesn't respond to requests on time, you can set automatic escalation mechanisms to alert supervisors.
Not necessary. BestDoc Concierge is able to direct requests to both smartphones (through FCM notifications with alarm sound) and to feature phones (through SMS notifications).