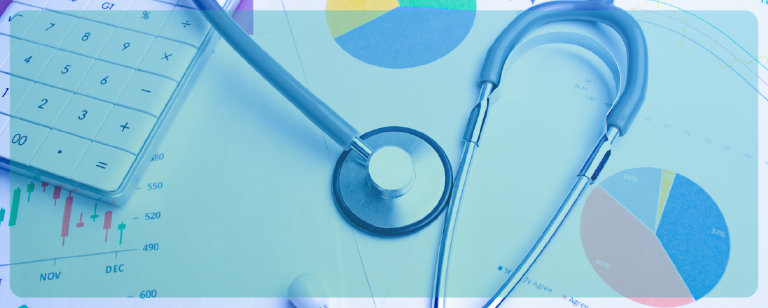 Leveraging Data Analytics For Hospital Operations
Key Learning Points
Operational analytics, a subset of business analytics,

is a useful means of tackling some of the most significant issues faced by healthcare

Hospital core areas where operational analytics can help enhance efficiencies include patient experience, optimisation of scheduling, ancillary tasks, resource allocation and optimisation, etc. 

Operational analytics can benefit all key stakeholders in healthcare facilities, including CXOs, quality and compliances, nursing leaders, and other administrative departments

Hospital leaders can refer to industry practices to make the most out of operational analytics

There are many advantages of investing in

data analytics in healthcare operations

, including improved decision making, better patient experience, greater cost savings, streamlining of processes, and optimal allocation of resources
Globally, the healthcare industry is undergoing digitization leading to phenomenal growth in data in every aspect of our life, with no foreseeable end. Market research indicates that an average of 300 petabytes of data is generated by healthcare organizations daily. With the heavy data flow, it becomes crucial to streamline, manage and analyze data in real-time. Hence, data management and analytics are the two valuable assets required for spotting trends and unlocking insights.
Introduction: The growing role of data analytics in healthcare operations
Due to various factors like the pandemic, inadequate patient care, increased treatment costs, decreased patient engagement, etc., the global healthcare analytics market is expanding at a CAGR of 15.3% and is estimated to reach $96.90 billion in 2030. The use of data analytics in healthcare operations help the leadership and hospitals to make informed decisions by combining historical and real-time data to spot trends, unlock insights and drive growth. These insights assist in enhancing the patient experience and hospital operations. 
Today, hospitals are looking forward to reducing operational inefficiencies and enhancing patient engagement and experience. In this blog, we will discuss how Operational Analytics helps the hospital in tweaking the overall service experience and driving change across the industry.
Operational analytics is a subset of business analytics that focuses on monitoring real-time operations. The use of data analytics in healthcare operations offers a means of tackling some of the most significant issues that healthcare is currently facing, such as long patient wait times and a lack of available equipment when it is needed, which again prolongs wait time and can have devastating outcomes. Everyone in the healthcare industry is concerned with these issues and requires swift action. The research also predicts that healthcare operational analytics will grow at a CAGR of 8.8% by 2025. Additionally, it has made it possible for large data organizations to increase quality at a lower cost, a crucial component of putting into place successful value-based care (VBC) programs.
Opportunities for Increasing Efficiencies through Data Analytics in Healthcare Operations

Now let's look at some of the hospital core areas where efficiency can be enhanced using operational analytics:
Patient Experience:

Because the healthcare sector is progressively embracing a value-added business model, it is more crucial than ever to provide patients with superior customer services, such as individualized care, quick turnaround times, and better and more accurate healthcare services. When it comes to patient service, data analytics plays a significant role. The technology helps healthcare practitioners to add a personalized experience to the treatment while also fostering a seamless healthcare experience by streamlining the billing and payment process through structured and filtered data.

Optimize Scheduling:

Because labour costs make up half of a hospital's budget, accurate staffing is crucial. Hospitals can offer multiple options for the appointment like emergency walk-ins, session-based slots, etc. Data analytics uses intelligence to forecast and examine past workforce numbers, regional weather patterns, seasonal diseases, holidays, and more, all of which are available to the hospital team. Thus, leading to reduced labour expenses and improved shift management. 

Ancillary tasks:

With a single touch, the ancillary staff can now assign, accept and resolve patient service requests. This helps in maintaining records and tracking requests individually in a specified time. Thus, operation analytics can capture parameters such as TAT, the number of requests completed successfully, etc., which helps in reducing their service TAT  and resolving more requests along with quality management.

No show appointments:

Patients not showing up for their scheduled appointments leads to a negative financial impact on the physician's workflow and leaves unanticipated gaps in their daily schedules. Physicians can offer these open slots to other patients, reduce revenue loss, and improve the patient experience by using operational analytics to identify patients who are likely to miss appointments without notice.

Resource acquisition and allocations:

The complexity of hospitals has made it difficult for administrators to manage resource allocation. Analyzing the past and current data helps in understanding patient utilization patterns, in turn assisting the administrators in allocating and acquiring the right resources like devices, etc., at the right time.
The Benefits of Operational analytics for Various Stakeholders in Healthcare:
Here with the help of some examples, we will understand how operational analytics is beneficial for the various stakeholders in hospitals:
Leadership:

Operation leaders can go through the data and make decisions concerning billing, staffing opportunities, streamlining workflows, services mode preferred (kiosk, web application, etc.), and quality management.

Quality & Compliance: With operational analytics, the quality department can ensure that NABH quality indicators such as OP/IP satisfaction index, average waiting time, etc., are improved

.

Physicians:

Medical practitioners can have a well-maintained schedule with a streamlined appointment scheduling process. Thus, assisting them in providing consultation to more patients and improving their TAT.

Nurses: As they are always on foot, utilizing digital solutions will aid in reducing their number of rounds. Also, they can focus on the quality of care delivered.
Ancillary staff:

Now, the employees can utilize digital solutions to mark the service as completed improving their performance and efficiency.
Best Practices to Improve Hospital Operations Through Analytics:
The hospital leadership must place higher precedence on operational enhancements, which require support at the highest levels to implement a new operational strategy. Given that operational performance affects every aspect of the business, chief operating officers cannot be the only ones working to improve operations. It must be understood by the whole C-suite and board members as a strategic requirement for the overall performance and health of their organization.

Software integration can be used to streamline operational procedures.

Leaders can eliminate redundant processes, increase operational efficiency, and strengthen data integrity by aligning software and data throughout an organization and implementing solutions tailored specifically for the healthcare industry.

It is the data that acts as the core of healthcare operations. Hence, it becomes crucial for the leadership to focus on enhancing the data and analytics quality by leveraging solutions that assist in streamlining data management.
Why should Hospitals Invest in Operational Analytics?
Rapid and efficient decision making:

Organizations that use operational analytics can make significant changes to workflows and processes in real-time, which gives them a greater chance to boost profits and eliminate waste. Additionally, this would enable them to identify issues and inefficiencies in real-time.

Enhanced patient experience:

Through real-time response to business situations, operational analytics can enhance the patient experience. For instance, a patient provides a feedback rating of less than 3 on a 5-point scale. The system raises a ticket, and the third party or the hospital team immediately connects with the patient to understand the issue. The issue gets resolved in real-time, improving patient satisfaction.

Increased Cost-saving & streamlined processes:

It enables organizations to save administrative costs, monitor fraud, and abuse, and enhance departmental collaboration.

Effective staff management:

During a pandemic, effective staffing is critical for avoiding physician burnout. In a traditional scenario, staffing is an enormous expense for any hospital providing patient services. With the optimum utilization of data and AI-based insights, hospitals can quickly estimate workforce numbers with high accuracy and efficiency.

Optimal Resource allocation:

By benchmarking the resource utilization data, it becomes possible to allocate optimum resources and helps in reducing the overall costs. E.g., if a radiology department requires only 1 ultrasound machine depending on the demographics and seasonal patient count, then only 1 radiologist can be aligned with the machine instead of 2 or more.
Operation analytics is the key to solving issues like staffing, costs, patient satisfaction, long waiting times, and soon. Furthermore, operational analytics can aid the hospitals in determining how their staff and departments are contributing to the overall performance and quality of care provided to the patients. The hospitals must recognize the potential and utility of employing operational analytics to enhance their operational performance.