Reimagining Patient Experience
The Indian healthcare industry has arguably seen the greatest paradigm change than any industry post-Covid. From having to pause elective surgeries to facing acute shortages of equipment and hospital beds, the pandemic has caused healthcare to change nearly everything about how it operates and designs patient experiences. 
5Mins Read
Written By | Pooja George
The "work-from-home" consumer has evolved, and so have their preferences in consuming healthcare. Even before the pandemic, the healthcare industry had started to realize patient experience as a key competitive advantage. 
Having worked with several large hospitals in India and as an avid follower of healthcare best practices globally, I have had the opportunity to interact with the changing healthcare consumer. I have witnessed the loss of market share amongst organizations that were unable to adapt to these changing requirements. 
This article is the need of the hour for hospitals looking to adapt and evolve with the patient's expectations. It showcases the examples of successful hospitals that have gone to great lengths to make the "patient experience" a priority.
Is Patient Experience Critical to Survival?
Here are some statistics that show why patient experience matters. 
Based on the Health Care Check-Up Survey, 2nd Edition, Intuit Health:
According to Accenture 2019 Digital Health Consumer Survey, US Results:

70% of patients say they will choose medical providers who send emails or text messages when it's time for preventive or follow-up care. 

69% of patients say they are more likely to choose medical providers who communicate with their patients through a secure email. 

58% of Gen Z, Millennials, and Gen Xers say responsiveness to follow-up questions via email or phone outside of the appointment is critically or very important to their overall satisfaction.

According to the Agency for Healthcare Research and Quality (2017 report), good patient experiences provide many benefits such as:

Lower financial implications associated with malpractice

Lower employee turnover rates

Improved relationship quality, which is a major predictor of patient loyalty and retention, and eventually an organization's revenues
So, patient experience is no longer a "nice to have". It has transitioned to a "must-have" in the warp and woof of the "hospital destiny" fabric.
Patient Experience Management in a Hospital Setting: First-Hand Experience
While working in a premium hospital in Mumbai and managing one of the OPD units, I remember meeting a customer. He told me, "I come here every year for my annual health checkups." He spoke at length about the special "bond" he had built with the hospital.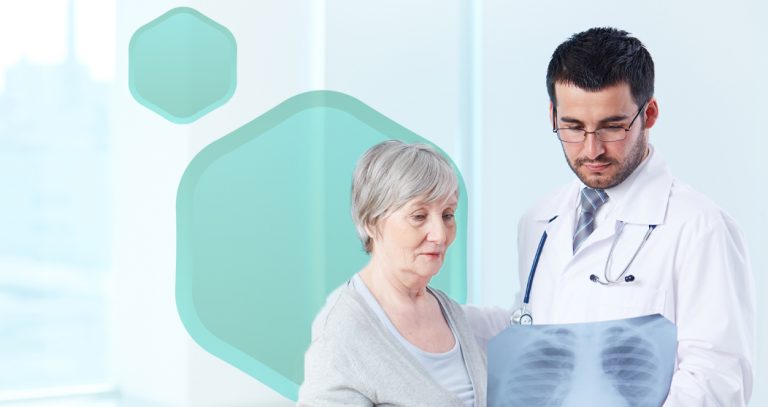 Dissecting the Elements of Patient Experience: Key Takeaways
During my tenure at the hospital, I began to understand how an organization could build a bond like this with a customer. My key takeaway was how customers were "made to feel" with all the favorable elements of patient experience spelt down below:
Patient-Centric Building:
The hospital culture not only had various quality accreditations under its belt but had a culture of continuous quality improvement

Employee attrition rates were negligible. The hospital had defined clear and concise job roles, and the culture was one where people could learn and grow

Employees provided a patient experience similar to what guests get at home

The staff greeted customers with a genuine smile. The hospital had trained all customer-facing employees to make brief and well-timed conversations to make the customer feel at ease.
Patient-Centric Service Mix:
Packages were curated to have elements to check on the "overall" patient experience

The hospital administration had laid down variety in the food menu options to cater to the international and local palette.

Customers knew they could trust the hospital. That there were no hidden charges. Communication was transparent and precise. No unnecessary procedures were going to be recommended. 

Simple aspects were focused on and put into practice. For example: If someone was walking with a wet umbrella, there was provision for not having to walk around the entire hospital with it. Patients could hand over the umbrella to the front office staff for safekeeping at the OPD itself.

Doctors whom the customers would meet would counsel them patiently and gently. In case there was any grievance on this front, the Medical Director would deal with it.
Patient-Centric Process Mapping:
The hospital knew exactly how many customers could be treated like a king and queen. Using this data, the hospital provided only those many appointments daily.

The time committed to completing the set of tests was kept, and the reports were accessible digitally. This was at a time when hospitals were just having HMIS systems incorporated.
Lessons in Patient Experience from the Cleveland Clinic
Another case in point is the Cleveland Clinic story. This nearly 6,000-bed hospital brand embraced the patient experience metric as seriously as its clinical outcomes through its program called "Managing the 360."
Although the Cleveland Clinic excelled in clinical outcome rankings, the management knew that their customer satisfaction rates were abysmally poor. So the  CEO Delos Toby Cosgrove in 2009 had two studies undertaken. The findings led him to start with the following remedial measures to improve patient experience:
He had half-day sessions throughout the organization for 1 year. In these sessions, a trained facilitator led randomly selected groups of 8-10 people to share their experiences and learnings with each other. 

Displayed electronic dashboards on real-time data to sensitize the staff.

Developed a system to track and analyze patient attitudes and complaints

Started a Best practices department where employees would contribute what they did that caused the patients to feel happy and appreciative of services.

Had the nursing staff see patients every hour and ask specific questions, such as

Do you need anything?

Do you have pain?

Do you need to be repositioned?

Do you need your personal belongings closer to you?

Do you need to go to the bathroom?

Commenced a "Caregiver Celebration program" with a CEO Award of Excellence as part of developing and managing the workforce.

Held training for staff to develop emotional intelligence, enhance engagement as part of day-to-day activities, to communicate and implement change.

Had managers submit annual plans on improving the engagement and satisfaction of the people they manage.

Set patient experience expectations by sharing curated printed material and interactive online videos with them, describing the hospital environment and procedures, and explaining the rationale.
Measurement is the Key to Improving Patient Experience
As the adage goes – "Anything that cannot be measured, cannot be improved." 
To implement any or all of these processes cited above, you will first need to start with a blueprint of your ideal "patient experience". Every forward-thinking organization would need to dwell on what metrics of the patient experience you would like to measure. The yardstick you use to measure your patient feedback will set a benchmark to where your entire organization is headed. 
The methodology chosen to obtain this feedback would be equally important to ensure higher feedback rates. In today's digital era, healthcare providers will need to develop fluid and creative ways of omnichannel digital feedback collection.  This can allow patients to share what they think honestly and quickly. 
At BestDoc, we have been working closely with various hospitals across India to help them capture and analyze patient feedback through our digital solution. Our solution has enabled hospitals to improve their patient satisfaction metrics by assisting them to capture the nuances of the patient experience. 
Final Thoughts
The future of healthcare will be high-tech and high-touch. Organizations that would be at the forefront of this transition would be familiar with multiple delivery formats both within and outside of the hospital. In addition, they will have the wherewithal to harness technology to personalize the patient experience and ring in the "Wow" effect.