The Smart Hospital News Letter – April 2022 edition
We, at BestDoc, would like to share the April 2022 edition of our monthly newsletter featuring insights on HealthTech and Patient-Centricity. This edition covers industry reports and statistics on the future of healthcare and interesting insights on patient-centricity. It also features our latest webinar on providing a better inpatient experience and a talk by our CEO on best practices for improving patient experience. As always, it covers our recent product updates, upcoming healthcare conferences, and links to our recent blogs.
We hope you find this newsletter helpful. If you have any suggestions or feedback on this newsletter, please write to us at gtm@bestdocapp.com
Towards a Patient-Centric Future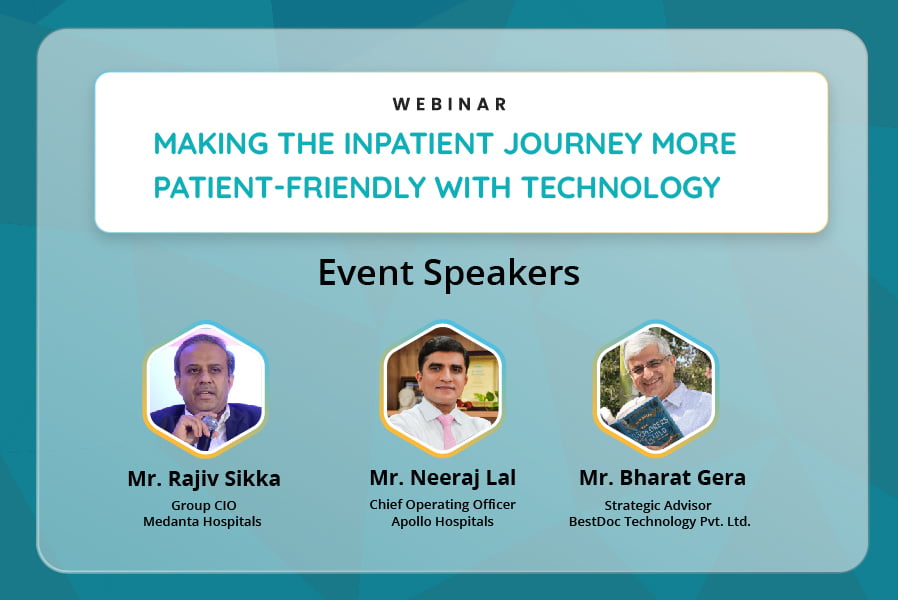 On 9th March 2022, Mr. Rajiv Sikka from Medanta, Mr. Neeraj Lal from Apollo, and Mr. Bharat Gera (Strategic Advisor, BetDoc) came together for a webinar, sharing several patient experience best practices and insights on the future of healthcare.
BestDoc at Medicall 2022, Hyderabad
Afsal Salu, Co-Founder and CEO, BestDoc, shared his perspectives on "How to Improve Patient Experience". He was joined by co-panelists Dr. Manivannan Selvaraj and Ms. Deeksha Senguttuvan from Kauvery Hospital.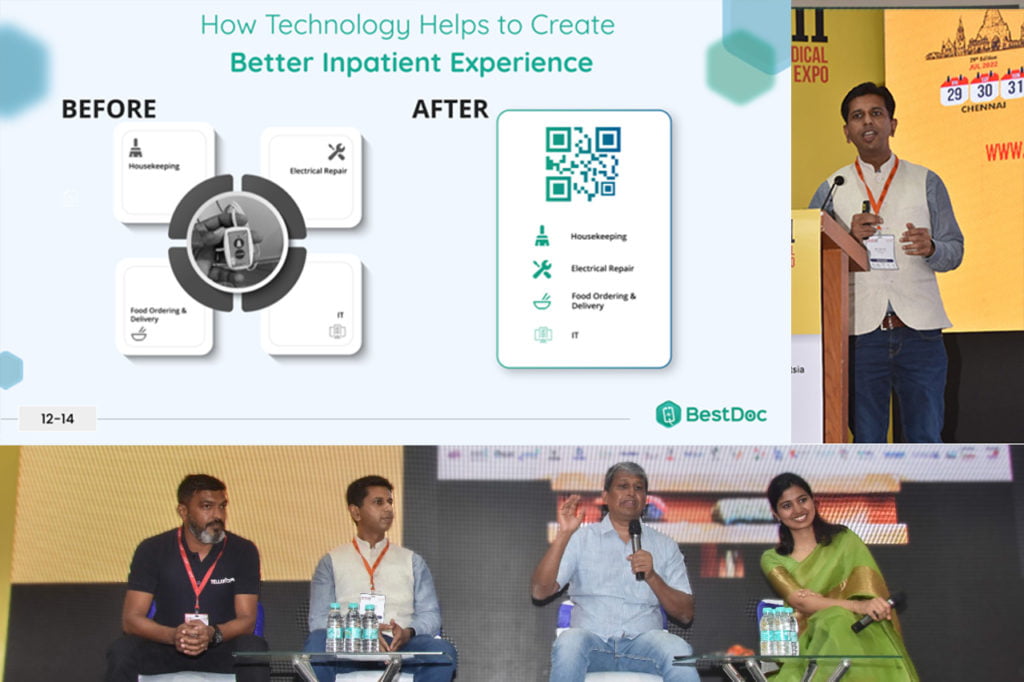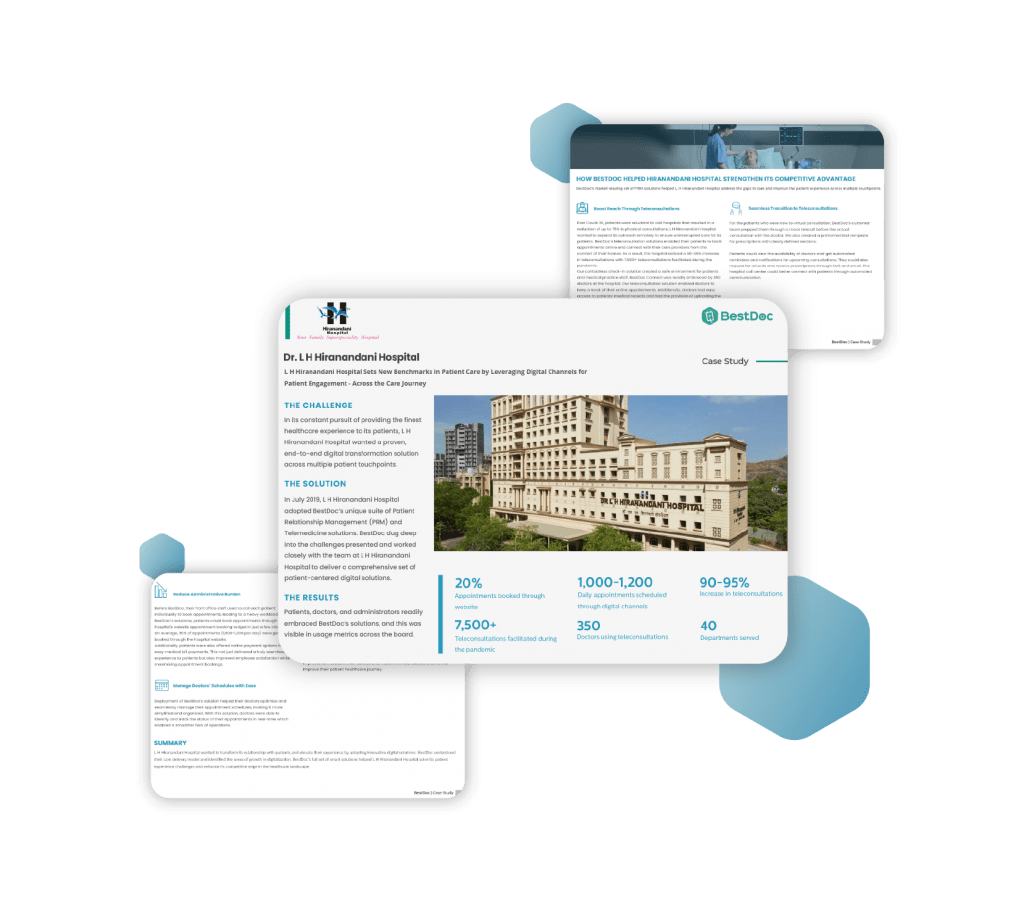 Hospital Success Story: LH Hiranandani Hospital
In July 2019, LH Hiranandani Hospital, Mumbai, chose BestDoc for a set of patient-centred digital solutions. Today, more than 20% of their appointments are booked through their website, a percentage much higher than industry standards. Find out how the hospital witnessed an improvement in patient experience and operational efficiencies across touchpoints.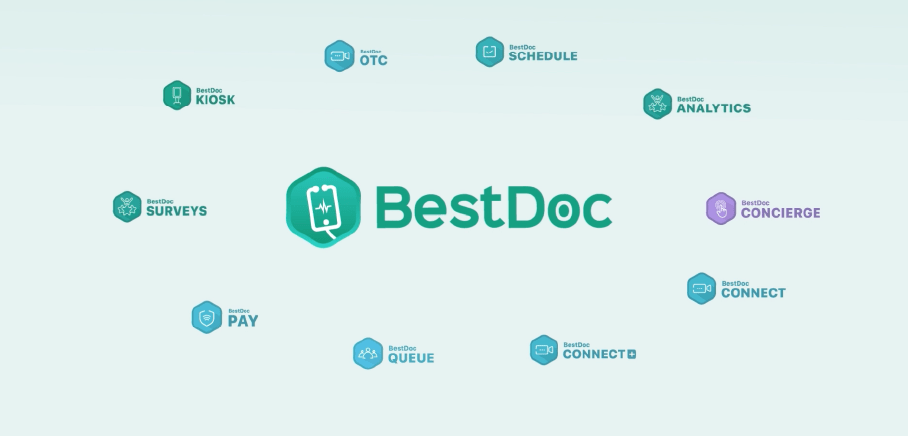 Features Released In Mar 2022
March 2022 saw the release of 5 new product updates. BestDoc Concierge got even better with SMS notifications to users without smartphones, a dedicated view for F&B orders, etc. We also added new features to BestDoc Kiosk and NI QMS. Click here to know.
Upcoming Healthcare Conferences
AHPI Global Conclave
Dates: 22nd & 23rd April 2022
City: Mumbai