Sri Ramakrishna Hospital, located in the heart of Coimbatore city, started as a 100-bed hospital with a mission to become a globally-respected destination for excellence in patient care. Today, the hospital is an imposing 1000-bed edifice that treats thousands and thousands of patients each year.

SRH was looking for a technology partner to elevate its overall patient experience. In 2018, SRH chose BestDoc's smart suite of solutions to address and resolve the challenges in its patient journey, paving the way for its digital transformation.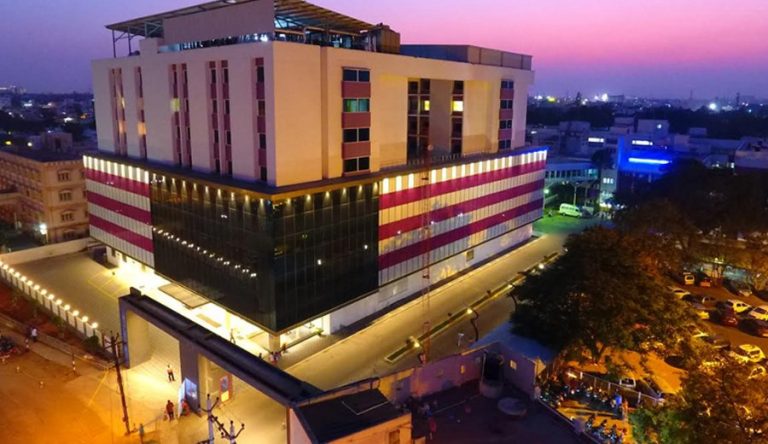 01 
Create a robust feedback collection system to drive care quality improvement
02 
Meet patient expectations by addressing and resolving patient complaints promptly.
03 
  Boost its online reputation                                                         

04 
Transforming patient experience at the pharmacy by minimizing waiting times
BestDoC offered two of its highly popular solutions to SRH.

THE APPROACH
Sri Ramakrishna Hospital established an organised process for capturing patient feedback and managing complaints about healthcare and treatments.

BestDoc's Non-Integrated Feedback solution helped to collect maximum feedback directly from the inpatients using Tablet devices with a pre-defined questionnaire.

Negative responses were automatically converted to tickets and assigned to the respective user in the category to resolve the issue.

This approach helped SRH to analyse the total feedback in real time, track the performance and simultaneously act on the patients' concerns within the specified time.

BestDoc's Queue Management system helped SRH effectively manage the heavy patient flow at the pharmacy and significantly reduced patient waiting times.
KEY RESULTS
After an association with BestDoc, Sri Ramakrishna Hospital saw:
Increase in feedback collected per month
Increase in Net Promoter Score
Increase in the number of online reviews
Increase in Google rating
Perfect Outputs | Energetic Manpower | Smart Solutions | Acceptable Pricings | Data Security Guaranteed | Smooth Communications | Positive Attitude | Timely Delivery | 100% Satisfied

VISWANATH DHANARAJ
MANAGER, INFORMATION TECHNOLOGY, SRI RAMAKRISHNA
HOSPITAL, COIMBATORE