Hospital Success Story
Amala Institute of Medical Sciences
BACKGROUND
Amala Institute of Medical Sciences (AIMS) is a multidisciplinary hospital situated in Thrissur, Kerala. AIMS features a Medical College hospital, a homeopathic hospital, and an Ayurvedic hospital.
This NABH Accredited and ISO 9001 2015 Certified hospital is known for its excellence in holistic healthcare, quality education, and innovative research. The hospital features 25 operating theatres, 210 equipped intensive-care beds, a fully computerised and networked Hospital Information System (HIS), and a fully digital radiology department.
AIMS was looking for a HealthTech partner to improve patient access to care during the COVID-19 pandemic and beyond.
In 2020, AIMS approached BestDoc to deploy a teleconsultation solution.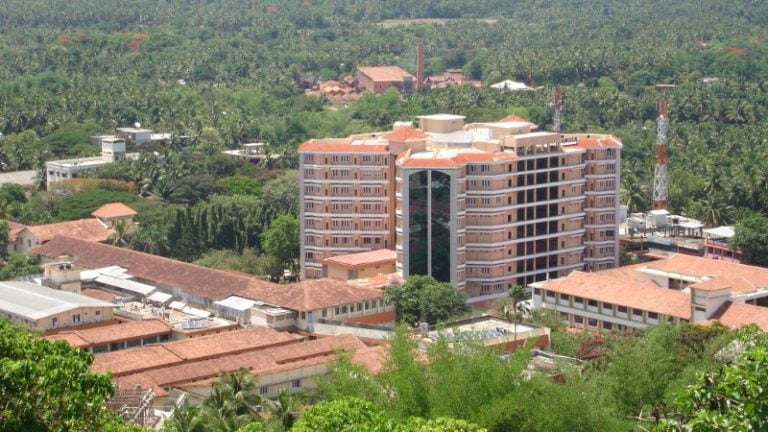 01 |
To move further in its digital journey by adding teleconsultations
02 |
To provide uninterrupted care to its patients living in rural areas
03 |
To enable patients and doctors connect seamlessly
04 |
To expand its reach to patients outside of its geography
THE APPROACH
Because of the rising number of COVID 19 cases, AIMS' OPD had temporarily stopped to reduce the risk of virus transmission. The AIMS hospital management team had recommended doctors not attend the hospital for their own safety as well as for patients. As a result, regular patients receiving critical illness treatment were struggling to consult their care providers.
Accessing timely and specialised care had become a challenge for patients, especially those living in rural areas. AIMS wanted a secure, scalable and user-friendly teleconsultation solution to make things easier for its patients, doctors, and administrative staff.
AIMS received an end-to-end teleconsultation solution from BestDoc. Throughout the implementation stage, BestDoc assisted the doctors and staff at AIMS with software usage training and continuous support to drive adoption.
AIMS began to witness an increase in patient engagement after using BestDoc's teleconsultation solution, as patients could now virtually connect with their doctors through different channels such as web and mobile.
The service provided by Team BestDoc was highly appreciated by the doctors and the hospital management team at AIMS.
KEY RESULTS
After engaging with BestDoc, AIMS saw widespread adoption among doctors and patients:
Doctors started using online consultations
Year-on-year growth (normalized) in teleconsultations
About BestDoc
BestDoc is all about making primary health care smart, convenient, and user-friendly. Our vision is to reimagine health care by creating a perfect experience for everyone.

We strongly believe in using technology and data to drive this change and create a better experience for all stakeholders of the healthcare sector. We are progressing towards our vision with our range of products and reputed clients.