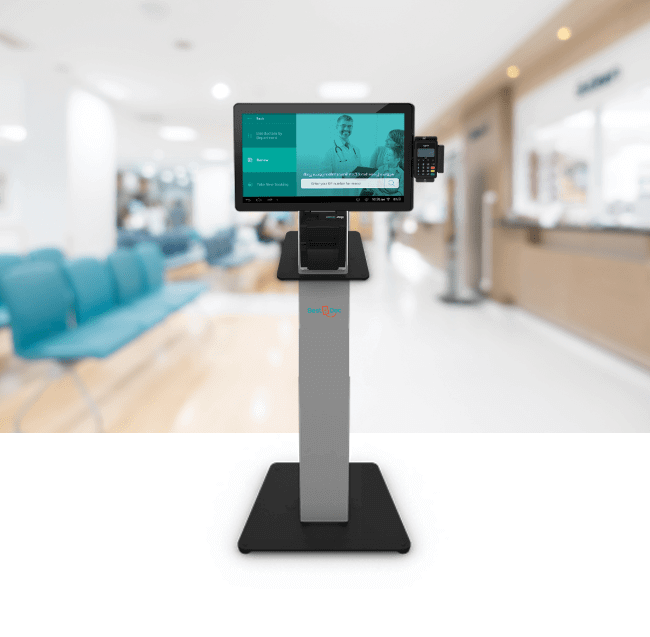 Best Kiosks provides a self-service channel for patients to register, check-in for consultations, make payments and book appointments. Our kiosks support Face Recognition and/or biometrics and hence, are capable of providing lightning-fast Check-ins. These patient self-registration kiosks help reduce your overhead costs and re-direct staff productivity. In addition, the kiosks provide digitized experiences that give patients the convenience of self-service.  Personalised, enjoyable experience results in higher patient satisfaction scores.
Self-service IoT Kiosks for Registration, Check-in and Payments. Best Kiosks seamlessly integrate with your Health Information System (HIS) to ensure a smooth patient intake process and provide a better experience for your patients.
Let us know your details. We will get back to you, as soon as possible.